It's hardly news that the news business is in deep, deep trouble. The vast disruptive power of the Internet combined with massive declines in advertising revenue have helped hollow out or kill hundreds of newspapers, put untold numbers of reporters out of work and left an increasing number of American communities "news deserts."
Cutthroat venture capitalists are buying up newspapers to gut them, bleeding them of resources and shipping what money is left out of the towns that depend on the local fishwrapper for everything from baseball scores to news about whether the local county commissioner secretly engineered paving the road to his house.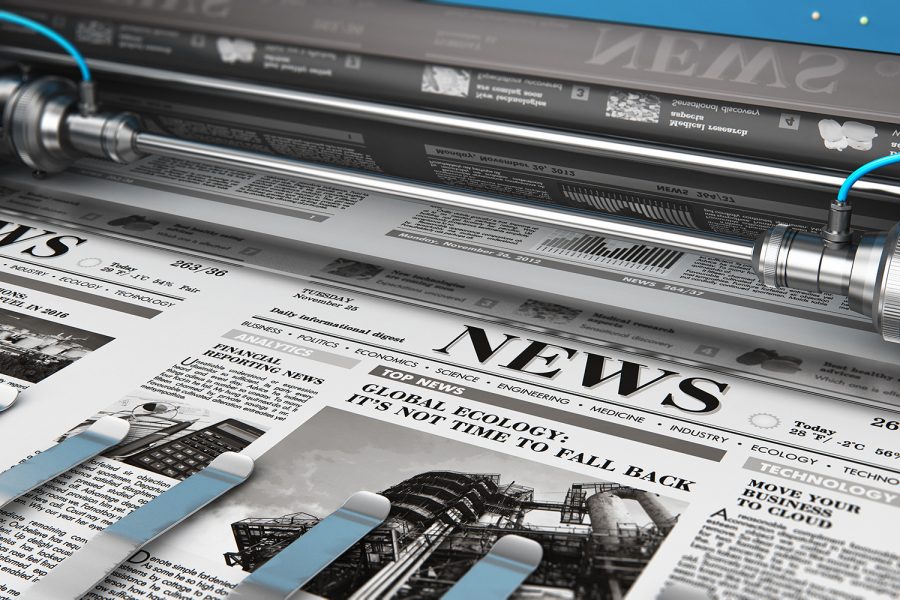 Opinion polling also tells us that many Americans – and a strong majority of conservatives – just don't trust traditional news outlets. If I want to get an eye roll from a conservative, I quote the hated New York Times or the Washington Post. You can get a similar rise out of a liberal by mentioning Fox News, although disdain for the fourth estate is considerably stronger on the right than on the left.
It is not a coincidence, therefore, that the decline in confidence or respect for what Richard Nixon was the first to call "the media" has skyrocketed as the modern conservative movement has broadly embraced conflict entrepreneurs like Rush Limbaugh, Tucker Carlson, Steve Bannon and Alex Jones. All have, to varying degrees, declared war on traditional journalism, while advancing conspiracies, authoritarian agendas and flat-out misinformation.
Donald Trump was hardly the first politician to making hating reporters the centerpiece of his appeal to the political right. Richard Nixon, fixated on reporters he believed were out to get him, became a press hating fanatic. "Never forget," Nixon told Henry Kissinger, his reporter friendly foreign policy advisor, "the press is the enemy, the press is the enemy … write that on the blackboard 100 times."
When Nixon ran for re-election in 1972, 93% of the nation's newspapers endorsed him. But facts shouldn't get in the way of a good bashing of people who live to ask questions of people in power.
Trump, of course, uses his absurdly self-serving "fake news" mantra to attempt to taint any story that is remotely critical of him. That, too, is a tactic as old as Gutenberg's press and as common to the authoritarian playbook as when Nixon claimed investigation of Watergate was "a witch hunt."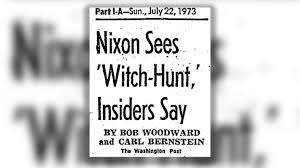 Yet, Nixon's hatred of the press – and Joe McCarthy's and Barry Goldwater's before – was never as effective as Trump's has become. "I believe that President Trump is engaged in the most direct sustained assault on freedom of the press in our history," former Fox News reporter Chris Wallace said in 2019. "He has done everything he can to undercut the media, to try and delegitimize us, and I think his purpose is clear: to raise doubts, when we report critically about him and his administration, that we can be trusted."
That explains Trump's motive, but his effort to delegitimize an independent press goes farther. He's succeeded in getting an entire political party, and the shameless straphangers who go along for the press bashing ride, to buy into yet another of his countless lies.
Truth be told, few politicians relish dealing with the press. Reporters ask pointed questions. They want to see the backup material. They are trained to harbor a certain level of skepticism. Most good reporters have a well-tuned bull s@*t detector.
But now, as reporter David Freelander wrote recently, "sitting down with the mainstream press has come to be seen by Republican primary voters as consorting with the enemy, and approval by the enemy is the political kiss of death."
What better way of discounting every criticism than to label it "fake?" What better way to bluster out of an embarrassing exchange than to insult the questioner? What better way to tear apart democracy than to discredit the press? It's all of a piece to trash vital pieces of a democratic system.
The Republican governor of Florida, to cite just one example, employs a $120,000 a year press secretary, a 31-year-old online troll, whose only job seems to be attacking reporters and spreading disinformation.
"Calling out this long-running, cynical, and ultimately corrosive approach to politics is long overdue," political analysts Marc Hetherington and Jonathan Ladd wrote before the last election. "Politicians and media personalities can pursue conservative policies without undermining the public's trust in the media, science, and government agencies. Now more than ever, they should do that."
This undermining is precisely why shadowy state-based groups like the Idaho Freedom Foundation, run by a former reporter, and cynical candidates, like the former TV reporter in Arizona who is running for governor, attack the press. It works, at least with a certain number of voters who believe reporters are biased because they have repeatedly been fed that lie by self-interested politicians and contemptible political operatives.
Wayne Hoffman, the ex-reporter pushing Idaho conservatives to the far-right edge of the earth, says it's the reporters who have changed, not hacks like him. That too is a lie. What has changed is that guys like Hoffman discovered they can make more money than they ever would have as reporters by hurling incendiaries, vilifying the right's demons and manufacturing controversy.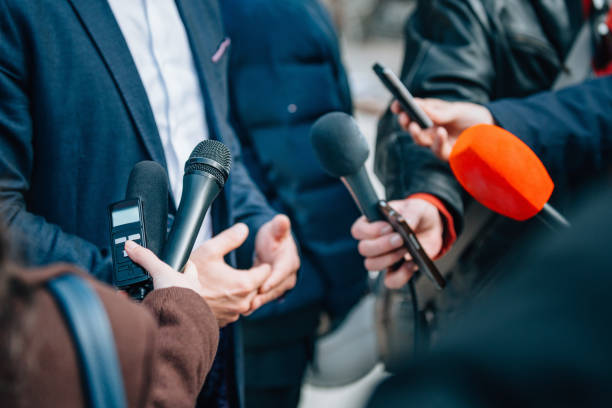 Talk about cynical. Hoffman's group, like many on the far right, refuses to engage with reporters. And there is nothing transparent about his support. They know they can't actually explain what they are doing – destroying public education and spreading public health nonsense behind a cloud of secret money, for example – to questioning, informed journalists, so they attack.
As a general rule, I have found reporters to be skeptical, smart, curious and profoundly decent people. Few go into the work, especially now with future prospects so dicey, anticipating a big payday or the fame of Woodward and Bernstein. Most care deeply about the truth or getting as close to it as possible. They see through charlatans. They'd rather help expose corruption and hypocrisy than make a living off it. Sounds a little like defending democracy when you stop to think about it.
Every industry has it's cynics, wise guys, even the occasional crank, but reporters aren't the ones aggressively trying to discredit American democracy. They actually embody the debate that is fundamental to a democratic system. In no system, particularly ours, should people and institutions with power, influence and money be above skepticism and scrutiny.
Sure, question the motives of reporters and news organizations. Hold them to high standards. But when some joker yells "fake news" and attacks the questioner rather than attempt to answer the question, have a look at those motives, too. If you look carefully the reporters will more often than not come out looking better than the jokers.
—–0—–
Additional Reading:
For your weekend reading …
Three-way race for Oregon governor generating tsunami of campaign cash
I believe Oregon may have the most interesting gubernatorial campaign this year. Three women. Millions and millions of dollars.
From the Oregon Capital Insider.
---
Kurt Vonnegut | 1973
I've always read Playboy for the interviews. No, really.
Here is a classic interview with the great writer.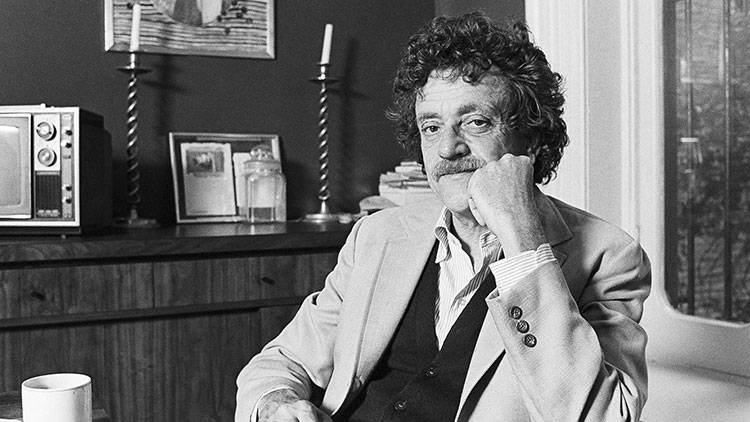 "It's an interview that plainly lays out Vonnegut's pessimism and disappointment, both of which are self-admitted defining factors in his life. Neither feels good, but both are endlessly informative."
Here is the link. Minus the centerfold.
---
Mike Pence Sold His Soul for Nothing
Mona Charon brings the goods on the former vice president – he was honorable on January 6, but not before or after.
"When Pence traveled to Ireland on an official visit, he didn't stay in Dublin, but traipsed 140 miles west to stay at the Trump International Golf Links and Hotel in Doonbeg, necessitating a 40 minute flight and hour-long drive each way. Must have been inconvenient, but then, if Trump had asked Pence to crawl both ways, he would doubtless have obliged."
A soul is a terrible thing to lose. Here's the link.
---
Thanks for reading. See you soon.