House Republicans this week elected a speaker. Turns out political exhaustion is a big advantage in today's GOP. A guy who before this week virtually none of us had ever heard of turned out to be the (far, far) right guy at the right time.
After going three weeks with no speaker, while a government shutdown looms (again), the Middle East boils and Ukraine strains to beat back Putin's totalitarian onslaught on western democracy all the GOP's many factions united behind Mike Johnson. The new gavel pounder is a Louisiana backbencher whose only real qualification is that he is not Steve Scalise, Jim Jordan or Tom Emmer. For those keeping score at home – those guys all were destined to be speaker until they weren't.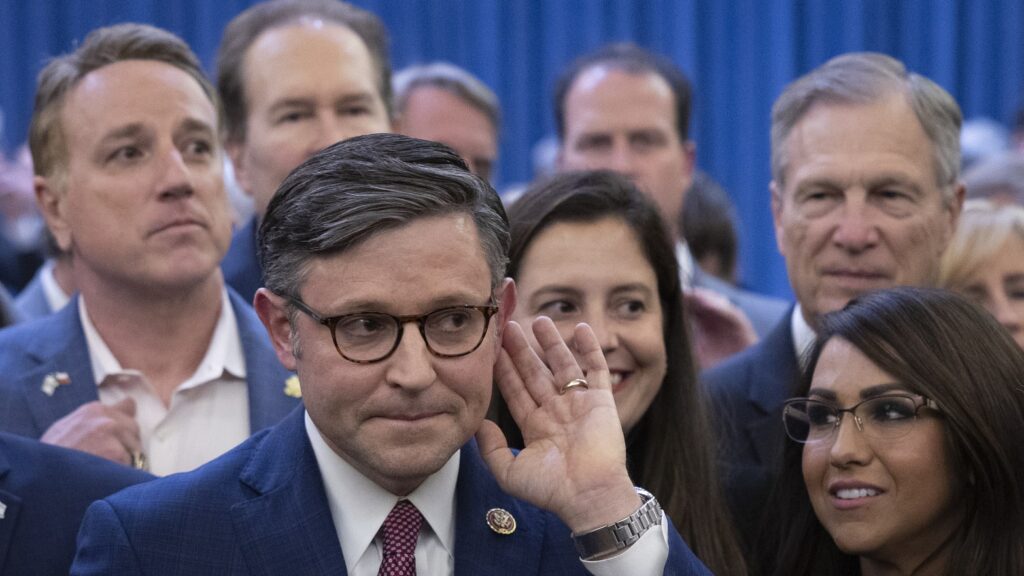 Yet, the issue of the week is not that House Republicans elected a genuine political radical from the far, far right as Speaker of the House, but how, as there can no longer be doubt, the entire party has been transformed once and finally into an ideological cesspool of resentments, hatreds, conspiracy, white Christian nationalism and hyper partisan nonsense, or worse.
Exhibit A in the no longer in doubt department is one of the nation's prime examples of the certain death of real, constructive, character-driven conservatives. Idaho remains as good a case study as any of the vast rot that has polluted conservative politics and turned people who once displayed real character and occasional bipartisanship into craven, quivering opportunists clutching for a grip on power regardless of the cost in their own shame and their country's democracy.
A week ago, Idaho Republican Mike Simpson, a guy who once stood over Barack Obama's shoulder in the Oval Office to celebrate a bipartisan Idaho wilderness bill, was pilloried by his party's state chairwoman for having the audacity – even independence – to vote NO to deny the loathsome Jim Jordan the speaker's gavel.
Simpson's "inclination to engage in inside-the-Beltway political games rather than focusing on the pressing business that truly matters to our constituents is disappointing," fumed Idaho's top GOP mouthpiece and John Bircher, Dorothy Moon. "Representative Simpson has served in congress for decades. Perhaps all this time away from Idaho has caused him to lose sight of the real work that Americans need on the important issues that impact them and their families."
In a widely circulated op-ed defending his vote against Jordan, the bomb throwing Ohio election denier, Simpson fell back on the argument that he was merely defending the priorities his Idaho constituents, including workers at the Idaho National Laboratory and the state's agricultural interests.
"It is abundantly clear the next Speaker of the House could seriously impact Idahoans' way of life. Fortunately, I know my constituents want me to continue fighting for issues that are important to them. I cannot vote for a Speaker who does not support our state. And I will not take Chairwoman Moon's ill-advised input when I have been fighting for Idaho longer than she has lived in the state."
Simpson specifically cited Jordan's votes against the Department of Energy budget and Simpson's own Farm Workforce Modernization Act, legislation to give these critical workers a path to citizenship. Trouble is Johnson voted NO on those issues as well.
Simpson withheld support from the former wrestling coach because Jordan has never voted for a farm bill, and while Johnson reluctantly voted for the last major farm bill, he severely criticized the nutrition provisions of the bill, which must be reauthorized before the end of the year.
As Politico reported, Johnson favors deep cuts to the "Supplemental Nutrition Assistance Program, the country's largest program that helps to provide food aid for low-income Americans" and which is a hot button issue that will surely emerge as the dysfunctional Republican majority attempts to pass a new farm bill.
"I cannot – and will not – support a Speaker who has repeatedly taken positions against Idaho's best interests," Simpson declared as he tried to hold off criticism of his vote against Jordan. His principled stand had the shelf life of an overripe avocado.
On Wednesday Simpson enthusiastically voted for Johnson, described by one partisan wag as "Jim Jordan in a sports coat," a guy with a scant experience but with a voting record almost identical to Jordan's. In the space of five days Simpson went from standing up for his own voting record and policy priorities to voting for a speaker who has never supported the Idaho priorities Simpson found so important before he didn't.
Moreover, Johnson is every bit as much an election denier and conspiracy theorist as Jordan. He lead the effort to round up congressional support – including that of Idaho's other House seat warmer, Russ Fulcher – for the whack-a-doodle Texas lawsuit that would have thrown out millions of votes in several states.
Sidney Powell, the Donald Trump lawyer who recently pled guilty to election interference charges in Georgia, was a full throated proponent of the nonsense that a Hugo Chavez inspired Venezuelan plot to rig voting machines cost Trump the election. Fox News spent $787 million to settle a lawsuit over that lie. The man now second in line for the presidency was an "intellectual" architect of this lie.
Johnson has taken fringe positions on LGBTQ rights, opposed same sex marriage and been a champion of a national ban on abortion. Yet, Mike Simpson, the momentarily pragmatic Republican who took flak for his anti-Jordan vote, mentioned none of this in a statement saying he was "proud" to vote for the new speaker.
There is a word for such behavior – gutless.
As the Never Trump conservative Charlie Sykes wrote this week – he might have had Simpson in mind – "For a few halcyon moments, it looked like the center would hold as a modest rump of 'moderates' blocked the ludicrous Jim Jordan. But in the end, the squishes did what squishes do; and their defeat was as comprehensive as it was condign."
It's Mike Simpson's screwball critic Dorothy Moon, the election denying crackpot atop the state's Republican Party, who won this skirmish. The nuts are in full control. No evidence can disabuse them of their fantasies. No farm bill or health concern of a pregnant Idahoan is near important enough for them to back off their fear and loathing for real policy, or heaven forbid actual governing. The gentleman from Idaho had a brief moment, then he again embraced the real power in his party.
Simpson did get one part right – it is abundantly clear that the new speaker will seriously impact the way of life of his constituents.
—–0—–
Additional Reading:
A few other things I've stumbled across that may be of interest …
Former Iowa Sen. Dick Clark dies at 95
Dick Clark's 1978 re-election campaign features in my book Tuesday Night Massacre, a story about the rise of independent expenditure campaigns and how they have warped our politics.
Clark several a single term in the Senate. It was an impressive six years.
"Clark was elected to the Senate in 1972 after launching a longshot bid against two-term Republican Sen. Jack Miller. With little money for his campaign, Clark opted to walk across Iowa during numerous trips in 1972."
Read more here.
And here is another story about Dick Clark from the New York Times.
---
We Don't Talk About Leonard: The Man Behind the Right's Supreme Court Supermajority
The news site ProPublica is doing some of the most important investigative reporting in the world right now including this deep dive into the man who masterminded the right wing takeover of the Supreme Court.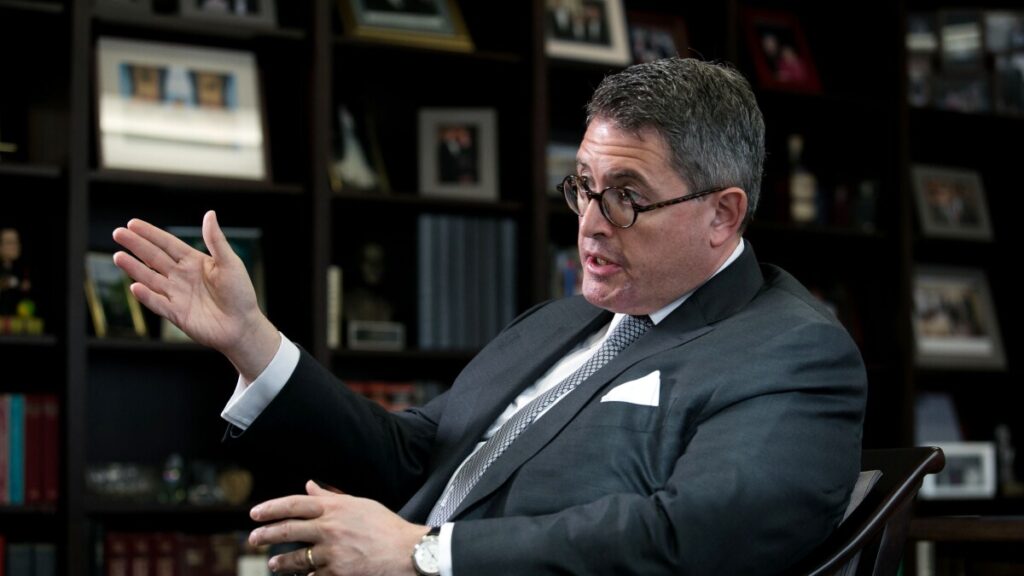 "[Leo] advised Trump on the nominations of Neil Gorsuch, Brett Kavanaugh and Amy Coney Barrett. Before that, he'd helped pick or confirm the court's three other conservative justices — Clarence Thomas, John Roberts and Samuel Alito. But the guests who gathered that night under a tent in Leo's backyard included key players in a less-understood effort, one aimed at transforming the entire judiciary."
Read the entire story.
---
Montana Course Teaches Students How to Cut the B.S. Out of B.S.
"An online course, Calling Bullshit examines why it's so easy to spread misinformation and untruths and why it's so hard to combat it, while exploring what citizens can do to become better consumers and producers of factual information.
"'The name is definitely provocative, but the class is not about the cussword,' said course instructor Professor Lee Banville, director of [the University of Montana's] School of Journalism. 'It's about information literacy. People need to be both better sharers of information and better consumers of information.'"
Could I hear an amen, please. Here's the full story.
---
Two stories about hotels – I love hotels.
The opening of a luxury hotel in downtown Portland has divided the city
I'm often leery of national reporting on local issues and this Fast Company piece seems a bit overwrought, but it gets at some of what continues to happen in a once great city that struggles to be great again.
"The story of the Ritz-Carlton's fraught relationship with the local community dates back to tax breaks folded into the Trump administration's 2017 tax overhaul, creating the Opportunity Zone program. The idea behind Opportunity Zones was to encourage investors to build in impoverished or struggling areas by allowing them to defer and reduce taxes on capital gains that they reinvest into these developments. If they hold the new investment for a decade, they never have to pay taxes on those gains."
Inside the Taliban's luxury hotel
And a wild story about Intercontinental Hotel in Kabul, Afghanistan.
"The Intercontinental Hotel, Afghanistan's first luxury hotel, opened in 1969. It was built in a time that feels much further away than the year suggests. Afghanistan was at war for more than 40 years. Rulers came and went, and every one of them was here, at the Intercontinental. Its former luxury has faded, but the Intercontinental has remained a symbol: those who rule Kabul rule Afghanistan, and those who rule Kabul rule the Intercontinental."
From The Guardian.
---
One win, 17,000 defeats – life as a Washington General
And I'll leave you with this fun piece. Every basketball fan knows that the Washington Generals are the team that always loses to the famous Harlem Globetrotters. Except one time the Generals didn't lose.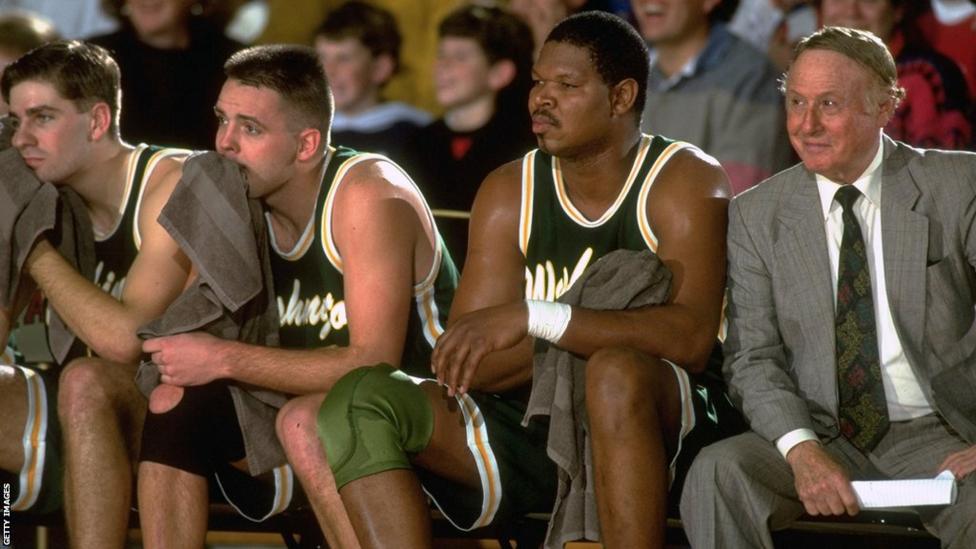 "In front of a disbelieving audience in the city of Martin, Tennessee, the man known as Red broke one of the most sacred unwritten rules in sport. As player-coach for the Washington Generals, Klotz shot the winning basket against the Harlem Globetrotters.
"'They looked at us like we'd just killed Santa,' Klotz would claim, as jeers rang around the university gymnasium."
---
Thanks for reading. All the best.