This week marks what would have been both the 90th birthday of former Idaho governor and secretary of the interior Cecil D. Andrus, and the fourth anniversary of his death in 2017.
For more than 30 years, Andrus stood astride the state's politics like a colossus, a bigger than life character to many Idahoans, and arguably both the best pure politician the state has ever produced and the most successful. It's hard to believe now, given the wacky worm hole of incompetent craziness that has sucked the life and seriousness out of Idaho's dominant Republican party, that Andrus once consistently won elections and legislative victories against real conservatives. He even occasionally brought them along for real progress. No other Idahoan has been elected governor four times, let alone a Democrat. It was no accident.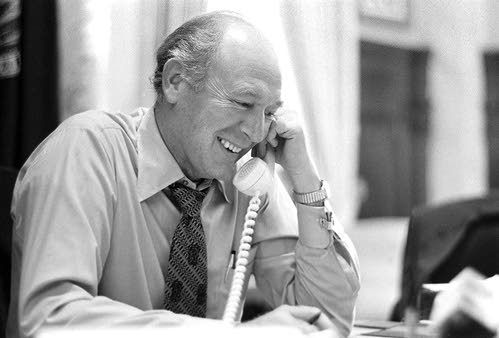 Andrus is remembered, by those old enough to remember, for his sharp wit and his sharp elbows. He was a champion of political give and take. He picked his enemies as carefully as he picked his friends, and while he certainly had an ego – and a record to justify it – he rarely took himself too seriously.
He delighted in telling stories that poked fun at himself. A favorite he appropriated from his friend Arizona Congressman Mo Udall and used often. Andrus would say to a political crowd, usually in an election year, that he had been campaigning in some Idaho community where his popularity was in doubt – say Twin Falls or Rexburg – and had gone into a barber shop to secure the vote of the town barber. In and of itself that was a funny set up, since Andrus had been follically challenged from his 20's.
Andrus would then recount his conversation with barber. "Hi, I'm Cece Andrus and I'm running for governor," Andrus would say. Then he'd relate the barber's response: "Yup, we were just laughing about that this morning."
It takes style, humor and confidence to tell a joke on yourself, but it also takes one thing that Andrus had an abundance of that is so sorely missing among so many of today's political empty suits: seriousness. Andrus would often follow his "laughing about that" story with the substance of why he loved being governor – he wanted to do things. He consistently championed a better Idaho education system. He stood up for schoolteachers. He was elected the first time on a pledge to improve Idaho's north-south highway and protect Castle Peak in central Idaho, and he did.
He stood up to the Department of Energy on the fed's plan to dump nuclear waste in Idaho and stopped them cold. He passed the first land use and stream channel protection laws. He created kindergartens. He appointed the first women to the state's highest courts and when the closet bigots sought to deny a holiday celebrating the life of Dr. Martin Luther King, Jr., Andrus made it a priority.
That is political substance, what seriousness of purpose looks like. Pause a moment and think of a current politician and then try to remember what they have done to move their community, their state, their nation forward. In most cases you'll find a pretty empty frame. Political substance is as endangered as Northwest salmon.
While I could easily make the case that the political substance problem is asymmetrical – a lot more Republican inanity that Democratic – I'll give in to whataboutism and make this bipartisan.
Seth Moulton, a Democratic congressman from Massachusetts, spent a few hours in Kabul this week, engaged in what can only be described as a political stunt. (Moulton took a Republican with him just to make the pointless stunt transparently bipartisan.) The trip only complicated security in the chaos of the American withdrawal. It had no point beyond generating attention. Will Moulton's visit change the arc of the story line in Afghanistan? Of course not. He was engaged only in political theatre. No substance, period.
And there's New York's now former governor Andrew Cuomo, a disgraced serial sexual harasser who was forced to resign to avoid being impeached. Cuomo, a Democrat once considered a contender for things beyond Albany, went down whining. Cuomo could have chosen to just leave, but he left as he governed: boorish, defiant, boastful. No real apology. No self-awareness. No substance just a brooding, angry white guy whose only real purpose in politics was to wield power.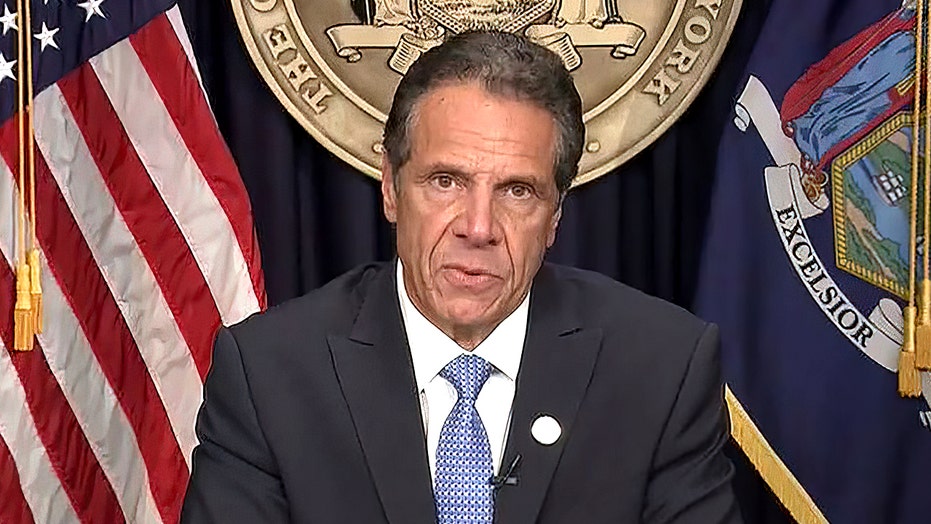 Columnist Paul Waldman recently noted that for some politicians "pandering comes naturally." He cited the reprehensible, substance free Texas Senator Ted Cruz, who, Waldman wrote "couldn't tell you what time it is without sounding creepily insincere."
All true, but you have to go some distance to top the insincere political pandering of Republican Senate candidate J.D. Vance in Ohio. Most of us who read Vance's memoir – Hillbilly Elegy – gave the young man the benefit of the doubt about what appeared to be his genuine effort to understand the despair and disillusion of so many folks in rural America. Vance initially rejected Trumpish nationalism, immigrant blaming and boastful bluster in favor of a real effort to address the opioid epidemic and the economic hollowing out of middle America. That was then.
Now Vance is a candidate, a Fox New hero, an immigrant basher – particularly Afghans – and he cleaned up his social media feed to purge evidence of his once and never again anti-Trumpism. Vance is the perfect candidate for our substance free politics. Do anything, say anything and hope the rubes won't notice your vacuousness.
And then there is Jim Jordan. You've no doubt seen the bloviating Ohio congressman on cable TV, shouting at a congressional hearing or egging on the January 6 insurrectionists. "Jordan's impact on broadcast and social media is extraordinary," the website Just Security reported recently, where he has never – not once – peddled substance. Jordan is a serial fabulist who exists in national politics not because of his intelligence or accomplishment, but because he is a loud and skilled purveyor of garbage, conspiracy theories and misinformation. For Jordan substance is as lacking as the suit jacket he refuses to wear.
In a more serious country with more serious politics, these clowns and charlatans, and countless others like them, would be relegated to political purgatory, hooted out of office – or never elected in the first place – for the same reason you couldn't stand the guy in high school who cared about nothing but himself. They are empty vessels. When the country cries out for the kind of principled, pragmatic leadership a Cece Andrus once provided, we get pygmies and pretenders.
We can do better. We have done better. But it won't get better unless we demand it.
—–0—–
Additional Reading:
Some items that I think you might find of interest…
The Rolling Stone profile of Stanley McChrystal that changed history
Amid the chaos – and tragedy – of the U.S. endgame in Afghanistan, this Rolling Stone piece from 2010 by Michael Hastings popped into my timeline. It is worth re-reading how the cashiering of a top general forecast so much about where we find ourselves.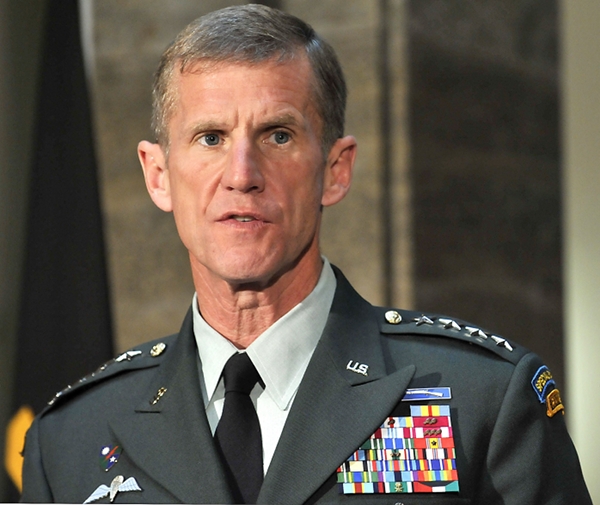 "Last fall, with his top general calling for more troops, Obama launched a three-month review to re-evaluate the strategy in Afghanistan. 'I found that time painful,' McChrystal tells me in one of several lengthy interviews. 'I was selling an unsellable position.' For the general, it was a crash course in Beltway politics – a battle that pitted him against experienced Washington insiders like Vice President Biden, who argued that a prolonged counterinsurgency campaign in Afghanistan would plunge America into a military quagmire without weakening international terrorist networks. 'The entire COIN strategy is a fraud perpetuated on the American people,' says Douglas Macgregor, a retired colonel and leading critic of counterinsurgency who attended West Point with McChrystal. 'The idea that we are going to spend a trillion dollars to reshape the culture of the Islamic world is utter nonsense.'"
And there is this from ProPublica about one of the multi-million dollar boondoggles in Afghanistan.
---
Shipwrecked: A Shocking Tale of Love, Loss, and Survival in the Deep Blue Sea
A harrowing tale of death, sharks and rescue in the Atlantic.
"After a while, the storm settled into a predictable pattern: The boat would ride up a wave, tilt slightly to port-side and then ride down the wave, and right itself for a moment of stillness and quiet, sheltered from the wind in the valley between mountains of water. Cavanagh began to relax, but then the boat rose over another wave, tilted hard, and never righted itself. Watching the dark waters of the Atlantic approach with terrifying speed through the window in front of him, Cavanagh braced for impact. An instant later, water shattered the window and began rushing into the boat."
A true life story – frightening and compelling.
---
The incredible story of Ray Caldwell, the MLB pitcher who survived a lightning strike to finish a game
And for something completely different. A wild baseball story.
"Five seconds after the bolt hits the ground, everybody looks around. The eight Indians position players are OK, but their newest teammate is not. Caldwell is on his back, arms spread wide, out cold on the mound. The lightning strike had hit him directly.
"Players rush to Caldwell, but the first man who touches him leaps in the air, saying he'd been zapped by Caldwell's prone body.
"So everybody steps back and just stares. Caldwell's chest is smoldering from where the bolt burned it. They're terrified to touch him, and nobody does.
"All of them wonder: Is Ray Caldwell dead?"
---
Thanks for reading. All the best. Be safe.