Our hearts go out to folks in Louisiana – and now in New York – who have been battered again by a deadly hurricane. Hurricane Ida was one of the most powerful storms to hit the region in memory. Earlier this week more than a million people were without electricity, and the outages could last for weeks. At least one person died. The property damage will be in the billions.
By most accounts, Louisianans in the path of the awful storm obeyed mandatory evacuation orders issued by local and state government agencies. People getting out of the way of the storm almost certainly saved countless lives.
Terrebonne Parish in extreme southern Louisiana was one place where residents weren't given a choice: leave your homes, leave most of your belongings and get the heck out.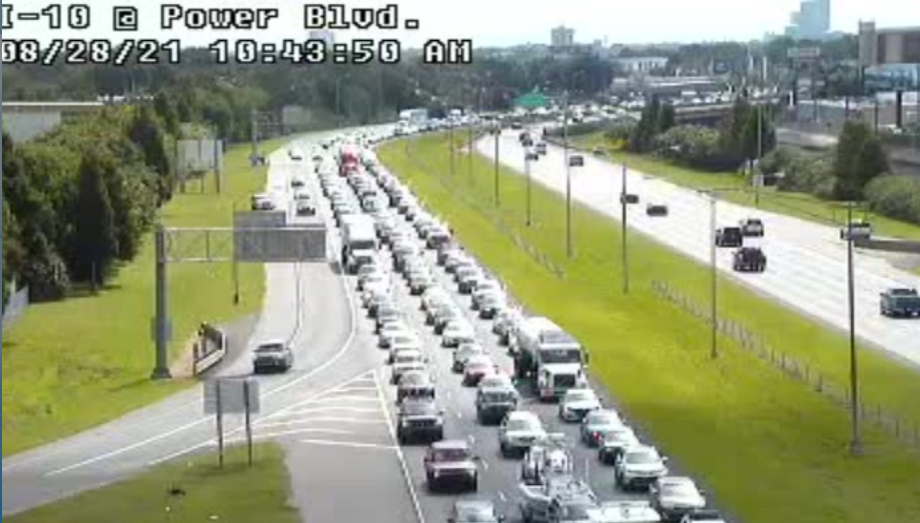 "Terrebonne Parish is as prepared for the impacts of this storm as we can be," said the top official in the parish. "Nevertheless, given the projected strength and storm surge of Hurricane Ida, we must ask residents to evacuate for their safety. We will continue to monitor the situation during the storm and provide critical information concerning developments that impact the parish and public safety during the storm."
As of this writing a curfew remains in effect in Terrebonne and residents are barred from returning to their homes. In neighboring Lafourche Parish, the sheriff was imploring evacuees not to return home. In a statement, the sheriff's office said "deputies have been deployed in full force today responding to emergencies, searching for those who need help, and helping clear roads. Curfew remains in effect and will be STRICTLY enforced."
So, a deadly, destructive hurricane comes crashing ashore in one of the most politically conservative states in the country and the government there tells people that in order to save lives they must abandon their homes and cannot return under threat of police action.
This must surely count as an impressive example of people under stress and facing great danger exercising a remarkable level of individual responsibility. People in Louisiana, no doubt many preferring to stay put and ride out a huge storm, chose instead to protect themselves and opted not to put more stress on law enforcement and disaster responders.
Meanwhile, the government, in order to control a deadly virus that has claimed 640,000 American lives – nearly six times the population of Terrebonne Parish, Louisiana – has encouraged – not mandated, but encouraged – our fellow Americans to avail themselves of life-saving vaccine. In Louisiana barely 41% of the population has been vaccinated.
We know that the vast majority of those rejecting the vaccine live in areas where the former president of the United States commanded a majority. These folks are almost all conservatives, self-styled rugged individuals who claim to be smart enough to take care of themselves and who embrace the old Reagan Era mantra of "personal responsibility."
Frankly, that is a crock and in fact the opposite is true. Republicans have become the party of personal irresponsibility.
As the writer David Litt noted recently: "In this new, topsy-turvy definition of individual liberty, some Americans are free to put their neighbors at risk, while other Americans are barred by the government from trying to keep their own employees, customers, and even children safe. Deciding whether to get the vaccine or remain unvaccinated is technically still a choice – but the Republican party is doing everything it can to make choosing the latter easier than choosing the former."
Almost all of the unvaccinated say it's a matter of their personal choice to ignore a free, safe and lifesaving medicine. Their excuses for refusing to protect themselves and the rest of us vary, but essentially it comes down to "you can't make me."
Appeals to common sense don't work because common sense requires critical thinking. Some of these people would rather take a livestock dewormer, gag down vast amounts of vitamin D or spray themselves with chlorine than accept a proven treatment. The Mississippi health department, a state run wild with COVID hospitalizations, the vast majority among unvaccinated people, has been warning against the use of the horse medicine, ivermectin, because people who have ingested it have suffered "rash, nausea, vomiting, abdominal pain, neurological disorders, and potentially severe hepatitis requiring hospitalization."
You can almost hear the conversation at the breakfast table. "Hey, Helen, let's try some of this horse paste for our COVID. I read about it on the Internet. Gotta be better than some vaccine developed by a bunch of silly ol' scientists."
If people in Louisiana can follow a directive to flee from a deadly storm, we all ought to be able to reason our way to the use of a medicine that only does one thing: saves lives.
Here's some personal responsibility for you.
Quit listening to bloviating television talk show hosts and politicians bent on division about science and medicine. Take personal responsibility for seeking out honest, factual information about COVID and vaccines.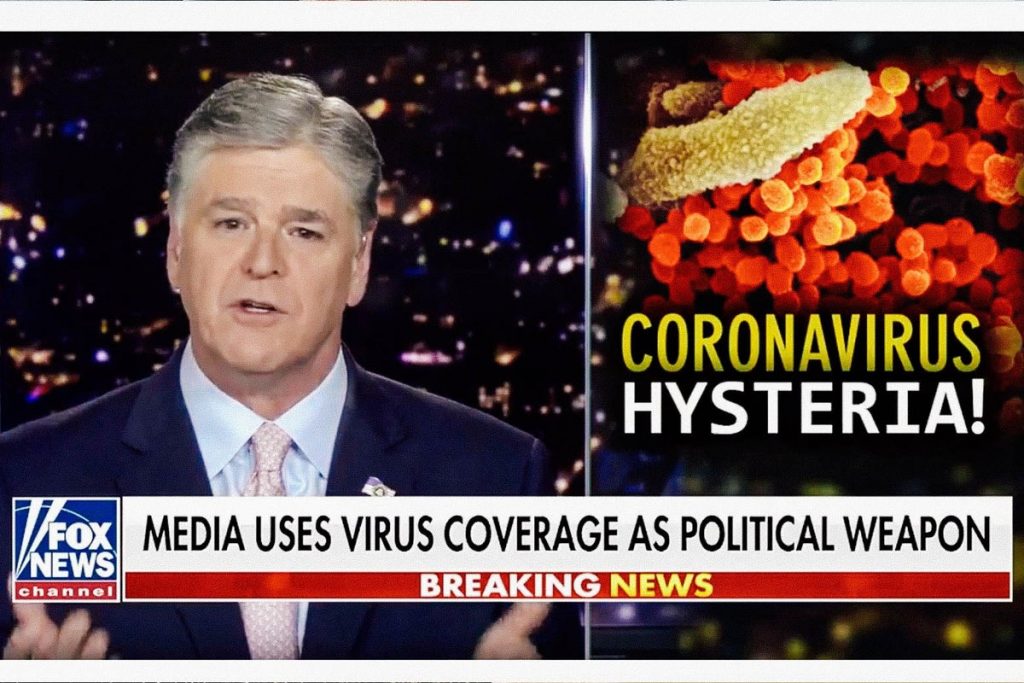 Stop placing your own personal interests in the way of kids going back to school and health care workers returning to something approaching normal. You simply can't argue with the numbers: more than 98% of people currently sick enough to be in the hospital with COVID are not vaccinated. You may be ignorant enough to kill yourself in some misbegotten pursuit of your own personal freedom, but you are also selfishly ignoring your personal responsibility to the rest of society.
Embrace real citizenship. The world is not arrayed against you. Bill Gates isn't trying to track you with some tiny little chip in a vaccine dose. Quit playing the victim card. Your rights aren't being trampled. Your freedom isn't at risk. It's all a con by a lot of people who preach responsibility but live with little or no consideration for their fellow citizens. Selfish, uncaring nitwittery is really unbecoming.
The real victims here are the people dying every day from a disease that we can only end by getting more people vaccinated.
You got a better idea? Let's hear it.
If not, I got some horse dewormer to sell you.
—–0—–
Additional Reading:
Some suggestions for other good reads…
The Chair Is Netflix's Best Drama in Years
I really enjoyed this six-episode series about an English Department in a stumbling "lesser Ivy" university. Great cast, great writing, great for the moment.
"In the first episode, Ji-Yoon Kim (played by Sandra Oh) has finally reached a lofty career peak as the chair of the Pembroke English department. Apprehensive and endearingly awkward in a duffel coat, she walks into her new office, unwraps a gift (a nameplate for her desk that reads fucker in charge of you fucking fucks), and sinks into her new desk chair, which promptly breaks beneath her. The pratfall is also an omen: More than the furniture is rotten at Pembroke."
Read a review in The Atlantic:
---
In William Maxwell's Fiction, a Vivid, Varied Tableau of Midwestern Life
A.O. Scott's essays on American writers are always worthwhile. His recent piece on William Maxwell is no exception.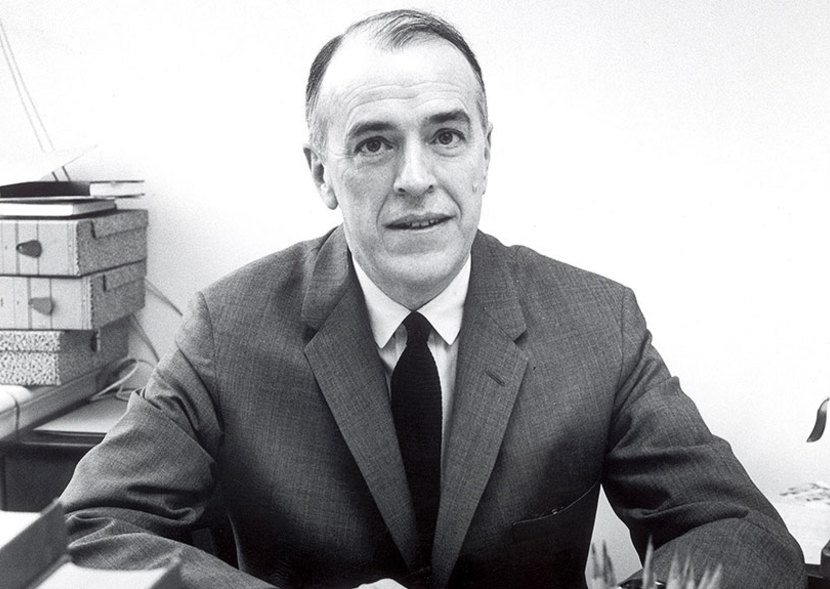 "Part of what makes Maxwell a fictional historian — as opposed to a writer of historical fiction — is a resistance to ambiguity for its own sake. Motives may not be fully rational, and reasons may not be completely knowable, but even extreme or capricious varieties of human behavior have observable patterns and causes. Maxwell spent more than a year undergoing psychoanalysis with Theodore Reik, and while his fictions are hardly Freudian case studies, they are nonetheless profoundly analytical, propelled by a spirit of inquiry more than by the mechanics of plot, and animated by a belief in overdetermination. Everything happens for so many different reasons!"
If you haven't read Maxwell, well it's not too late to start. This essay is a great introduction.
---
The Man Who Swam The Seine
Great story from GQ.
"On the morning of June 6th, 19-year-old Arthur Germain arrived at the rural town of Source-Seine, in between two national forests in northeast France, and said goodbye to his girlfriend, his parents, the town's mayor, some journalists, and a small group of onlookers as a guitar player strummed a classically French song in the background. Then Germain disappeared into a grove of sycamores and began looking for water. He was embarking on a journey that had, to his knowledge, never been attempted, much less completed: swimming the entire length of the Seine River, all 480 miles of it, from where it begins as little more than a trickling creek just north of Burgundy all the way to the coastal town of Le Havre, in Normandy, where it meets the Atlantic."
---
The Quiet American
I've been re-reading The Quiet American, the 1955 novel by Graham Greene. The book, of course, is set in Vietnam nearly a decade before America's misadventure escalated there. It has a strange – almost mystical – relevance to our time – think Afghanistan.
"You must read The Quiet American, I tell my friends, because it explains our past, in Southeast Asia, trains light on our present in many places, and perhaps foreshadows our future if we don't take heed. It spins a heartrending romance and tale of friendship against a backdrop of murder, all the while unfolding a scary political parable. And most of all, it refuses the easy answer: The unquiet Englishman isn't as tough as he seems, and the blundering American not quite so terrible — or so innocent."
I went looking for some analysis of the book and found this piece. Very good.
---
Be careful out there. Thanks for reading.