Historians on American political history will spill a lot of ink over the next couple of decades as they try to make sense of how the Republican Party in a virtual wink of the eye became the party of Donald Trump.
That the transformation of the party happened so quickly – a political movement that as recently as 2012 championed free trade, sought to widen its appeal to Americans of color, venerated the free market, embraced quaint concepts like congressional oversight, rejected government by executive order and stood convinced of the evils of a conniving Russian dictator – is an historical curiosity.
Political parties evolve, after all. Republicans once embraced the sunny, "shining city on a hill" rhetoric of Ronald Reagan and the "compassionate conservativism" of George W. Bush. Now the party of deficit hawks controls the White House and the Senate and, as the Wall Street Journal reported this week, also presides over a government debt that "is on track to exceed the size of the economy for the 12 months ended Sept. 30, a milestone not hit since World War II that has been brought into reach by a giant fiscal response to the coronavirus pandemic."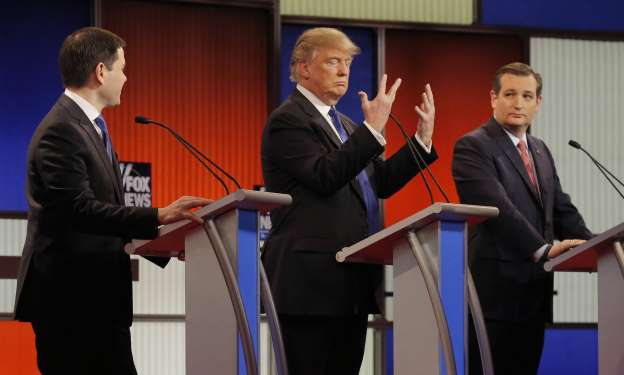 And to be fair to historic transformations, Democrats were once defined, before they shook off the stain by embracing civil rights, as a party of segregationist southerners. Democrats, profoundly shaken by the failure of their elites to prevent the American tragedy in southeast Asia, for a time swore off military intervention until most in the party supported George W. Bush going into Iraq. 
Still, the bobs and weaves of Democrats have been subtle compared to the GOP. Despite the preferred Trump rhetoric that nominee Joe Biden is captive to the radical left wing of the party, the reality is that Biden defeated handily the candidate of the "radical" left in the primaries and he's rejected the most left leaning policy positions, including a Green New Deal and Medicare for All. Biden has succeeded where Republicans who once loathed Trump have failed. He has pushed back against his own extremes.
That the Republican party's elected officials – almost to a person – countenanced the transformation of their party, indeed embraced it – is the more interesting question and the more difficult to answer.
One explanation holds that the party's base came to disdain, after Mitt Romney's loss in 2012, the so called political "elites," the people who led the country into a disastrous war in Iraq and couldn't keep Democrats from passing the Affordable Care Act, which almost every Republican officeholder, and of course Trump, said should be repealed and replaced by a vastly better approach. 
You might remember that Trump said during a July 19 interview with Fox News' Chris Wallace that he would be signing of a "full and complete" health-care plan within two weeks. Of course, it was just talk in the same category as Mexico building a wall, being tough on Putin, presiding over the greatest economy ever, releasing his tax returns and draining the swamp.
So, the party's base rejecting traditional Republican positions for fanciful predictions, conspiracy theories and overt appeals to white nationalism goes some way to explaining the Trump takeover. But how to explain the vast wake of condemnation by Republicans of Trump before he finalized the leveraged takeover of the GOP in 2016? 
Texas Senator Ted Cruz said of Trump then: he is a 'pathological liar," 'utterly amoral," "a narcissist at a level I don't think this country's ever seen" and "a serial philanderer."
South Carolina Senator Lindsey Graham called Trump a "race-baiting, xenophobic religious bigot" who should be expelled from the party. For emphasis, Graham added a prophetic prediction. "Any time you ignore what could become an evil force, you wind up regretting it."
The list goes on and on. Idaho Senator Mike Crapo said Trump was 'unfit" and rejected his "disrespectful, profane and demeaning" behavior. Colorado Senator Cory Gardner called Trump's "flaws … beyond mere moral shortcomings." Utah's Senator Mike Lee dismissed Trump as "a distraction," the same word used by Idaho Congressman Mike Simpson. Former Minnesota governor and presidential candidate Tim Pawlenty said Trump was "unsound, uninformed, unhinged and unfit."
That Trump withstood this intraparty shellacking is simply astounding, but nowhere near as astounding as the willingness of elected Republicans to now embrace what they once so forcefully abhorred. The fullness of the capitulation was in technicolor display at the recent Republican National Convention where for the first time in the party's long history no party platform was adopted beyond a statement that the party stands for whatever Trump wants to do.
As near as I can tell Republican officeholders essentially ignored Trump's coronation for a second term, a spectacle conducted on the White House grounds in clear violation of a law on the books since 1939, while giving a quiet pass to his nonsense about having defeated the pandemic and that he will bring the economy back – a second time. The COVID-19 death toll by election day, according to the University of Washington's Institute for Health Metrics, will likely be close to 250,000 Americans with an unemployment rate in double digits and vast economic transformation underway whose scope and duration are impossible to predict.
Of Idaho's federal officeholders, only Simpson had a comment about the GOP convention. He praised not Trump's Castro-length acceptance speech, but the address of South Carolina Senator Tim Scott, one of the least offensive appearances during the entire gruesome spectacle. Otherwise the speeches, the lack of a platform, the future direction of the party of Trump and the policy void brought only silence.
"Like every person, Trump has his flaws," a top aide to an Idaho Republican told me recently, before adding "however actions speak louder than words." A true statement that, and the "Trump has his flaws" comment came before the president explicitly refused to condemn – unlike Biden – his supporters including the 17-year-old gun totting urban guerrilla who is charged with two murders in Kenosha, Wisconsin. 
If the country survives this election, if the nation survives Trumpism, the Republican Party will be a relic for historians to pick over. As the conservative columnist Mona Charon wrote this week the "true dereliction by Republican elites has come after Trump's triumph, with their cringing accommodation of his escalating offenses. Only Republicans were in a position to affect Trump's conduct. Any criticism by Democrats would be dismissed as partisan sniping. Only members of his own party could have upheld crucial standards of democratic governance, and they failed."
It is increasingly clear: America can have Trumpism or democracy, the two co-existing together is as unbelievable as what has happened to the Republican Party.
—–0—–
Additional Reading…
Some items I've come across recently and found valuable. You may, as well.
Reform, Don't Destroy, the Filibuster
I've been a big fan of Norm Ornstein for a long time. I'm also an historian of the U.S. Senate. The two passions come together in Norm's current piece in The Atlantic – "The Smart Way to Fix the Filibuster."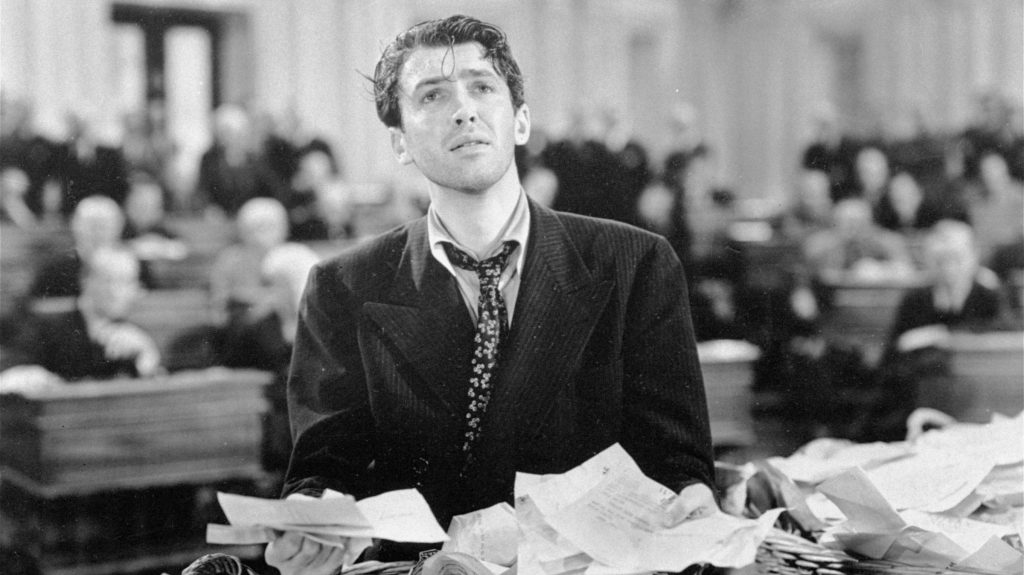 The political left in America wants to eliminate the filibuster and I have to admit I see the point, but I also think the Senate is the great, unique (and flawed) institution in our federal system. And, yes, (unpopular opinion) the filibuster has its place, even though its unfortunately has been badly and tragically misused. Norm has a fix in mind.
"The destruction caused by Donald Trump and his Republican allies in Congress, to our health, environment, economy, and political system, is unprecedented. Undoing it will not be easy no matter the rules or the political composition of Congress. But changing the rules in the Senate is a necessary, if not sufficient, requirement to making progress. Fortunately, there are options besides complete elimination of the filibuster rule."
Read the very thoughtful insights from a great observer of American politics.
---
Portland and the Pro-Trump Protesters
Protests in Portland, Oregon are as frequent as cloudy days and as ubiquitous as coffee shops. And, yes, there has been some senseless violence, ugly destruction and recently a tragic death. Also many, many peaceful protests demanding racial justice.
What is less well understood about Portland is that various right wing groups are now often showing up – armed – looking for a confrontation. From The Guardian:
"[Recent] events in Portland once again drew the attention of the far-right Proud Boys, who are promoting a rally in the city on 26 September. Further truck rallies are now advertised for 7 and 19 September.
"Saturday's event was organized by a man presenting himself as 'Alex Kyzyk' on Facebook, but whom social media materials, a business website and public records reveal to be Alex Kuzmenko, who has owned real estate and development companies near Boise, Idaho, where he organized a previous, similar rally."
It is a frightening development. Read the full story.
---
How Violence Effects the Vote
One more piece here on the politics of violence. This from Michael Gerson, the former George W. Bush speechwriter, who writes regularly for the Washington Post. Gerson makes the case that there is no equivalence between the presidential candidates when it comes to how they address violent protest.
"With the support of his party's establishment, Biden is willing to criticize the hard left even as he is willing to call out police misconduct. Trump, in contrast, has adopted a policy of no enemies to the right. It doesn't matter if you are a white nationalist, a neo-Confederate, an anti-immigrant zealot or a QAnon true believer; support for Trump is redemption in Trump's own eyes. In the process, Trump is normalizing beliefs and behaviors that are favorable to the growth of violence."
---
Philadelphia, 1948
And finally, a really great piece of writing by A.J. Liebling from The New Yorker in August 1948. Liebling, as only he could, covered the Republican and Democratic conventions that year, both held in Philadelphia.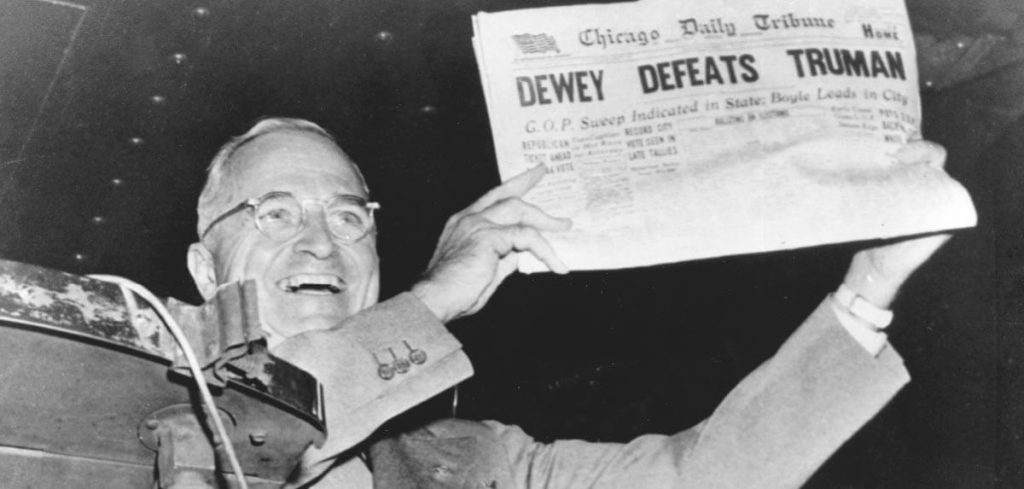 This, you'll recall, was the "Dewey beats Truman" election.
It was hot in Philly, a fact, Liebling notes, that every story about the conventions seemed to report in detail.
"The weather situation could have been entirely covered by the addition to the weather box on the first page of some such simple note as 'Temperature in Philadelphia yesterday: Max. —; Min. —.' This would have saved many tons of newsprint and God knows how much ink. The interviews with button salesmen and shoeshine boys, the pictures of three young ladies from Wisconsin or four from Kentucky, the column-and-a-half stories about the free compacts distributed at Dewey headquarters, and the like, all derived from what has become a newspaper tradition—devoting labored attention to insignificant details of important events."
---
New book coming…
I've been reviewing the page proofs this week of my next book coming early next year from the University of Oklahoma Press.
Tuesday Night Massacre tells the story of four U.S. Senate races in 1980 – the year Ronald Reagan beat Jimmy Carter – that featured for the first time the widespread use of so called independent expenditure campaigns. These independent campaigns, freed to raise and spend unlimited money thanks to a Supreme Court ruling, served to nationalize every subsequent Senate contest and, I believe, helped "radicalize the Republican Party," while contributing to the dysfunctional Senate we are hampered with today.
More on that soon.
Thanks for following along here and make sure you have a plan to vote. It really never has been more important.