Senator Jim Risch is lying to you and it's not one of those slippery, half-true deceptions that almost all politicians engage in from time to time.
The junior senator from Idaho, the chairman of the Foreign Relations Committee, has long been slippery about issues like tax cuts for the wealthy paying for themselves. They don't.
When Risch brought the Senate to a standstill in 2018 over a proposal to name an Idaho wilderness area after Cecil Andrus, his one-time, but deceased political rival, he said the fuss was over procedure, and not about furthering a long-time grudge. It was a grudge.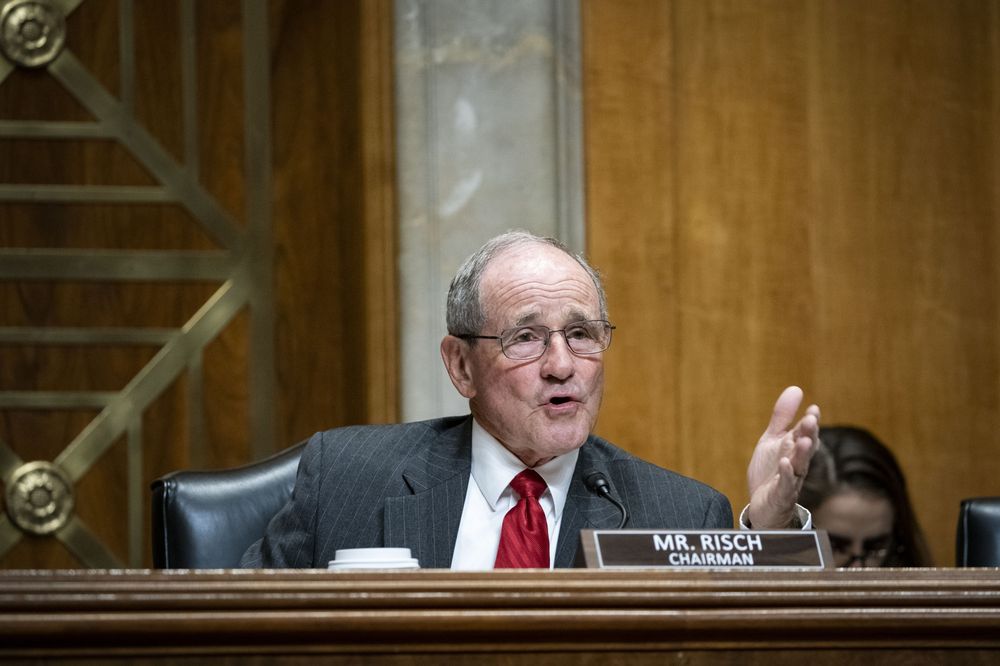 When Risch said the massive property tax shift he engineered in 2006 wouldn't hurt the state's schools – a shift vastly benefiting wealthy landowners like Risch – he was fibbing. 
But what Risch is lying about now is in an entirely different category from his previous mendacity and deals directly with national security and foreign policy, the very areas Risch has decided to focus on in the Senate.
When the Senate Intelligence Committee – Risch is the third ranking Republican on the committee – released its fifth and final report on Russian interference in the 2016 presidential election last week – the bipartisan report is truly exhausting, totaling 966 pages – Risch was the only member of the 15-member committee to vote "no."
His vote, he said, was based on the assertion that the report "found no evidence" that candidate Donald Trump "colluded or attempted to collude with Russia." 
But that is not what the report says. Not at all. (Other committee Republicans also adopted the "no collusion claim, but still endorsed the report.) Democrats on the committee said evidence in the report amounted to "the very definition of collusion."
Here is just some of what the report says in the actual language of the Intelligence Committee: 
About Paul Manafort, the one-time lobbyist for pro-Putin oligarchs in Ukraine, who ended up chairing Trump's 2016 campaign and was later was convicted of tax and bank fraud.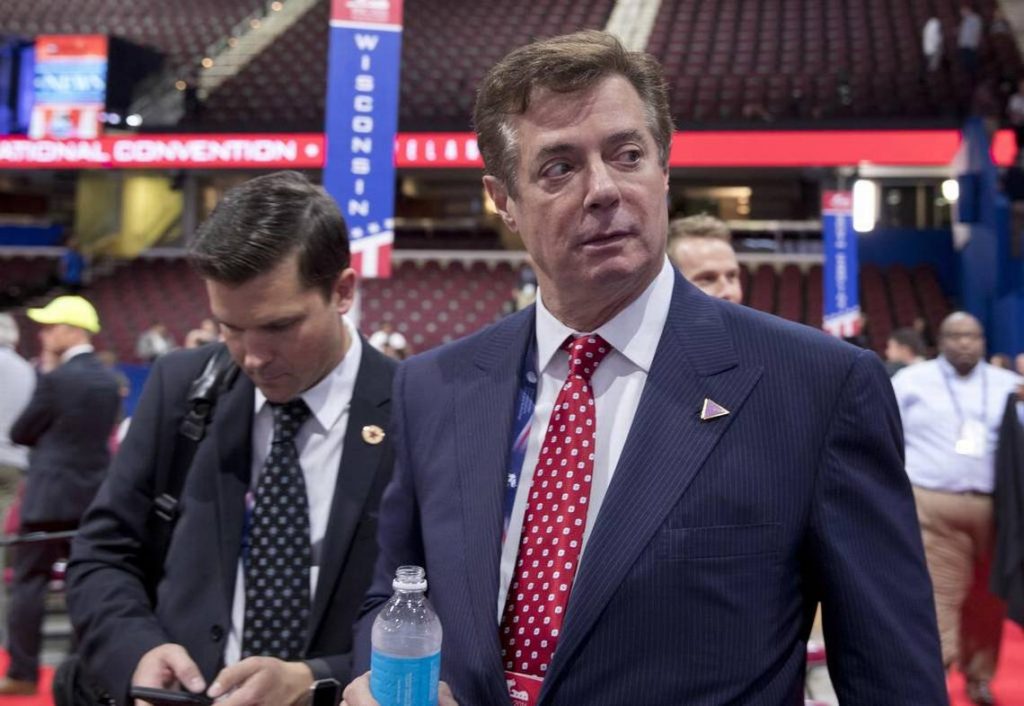 "Manafort had direct access to Trump and his Campaign's senior officials, strategies, and information," the committee notes, as did [Rick] Gates, the deputy campaign chair, and "Manafort, often with the assistance of Gates, engaged with individuals inside Russia and Ukraine on matters pertaining both to his personal business prospects and the 2016 U.S. election." 
Manafort had a long-time business relationship with a guy named Konstantin Kilimnik, who was flagged in special counsel Robert Mueller's report as a likely Russian intelligence officer. The Senate report flat out states that "Kilimnik is a Russian intelligence officer" and that Manafort certainly knew that he was a Russian agent. 
The Senate report continues: "On numerous occasions over the course of his time on the Trump campaign, Manafort sought to secretly share internal Campaign information with Kilimnik." Specifically, Manafort shared with the Russian intelligence agent the most sensitive information any campaign possesses – its internal public opinion polling. This information almost certainly included how the Trump campaign thought Democrat Hillary Clinton could be most successfully attacked and which states, even which precincts, had the most persuadable voters. 
Risch's committee then writes that "Kilimnik was capable of comprehending the complex polling data," because of his "significant knowledge of, and experience with" such information.
In other words, as writers at the Lawfare blog of the Brookings Institution say, "throughout his work on the Trump campaign, Manafort maintained an ongoing business relationship with a Russian intelligence officer, to whom he passed nonpublic campaign material and analysis."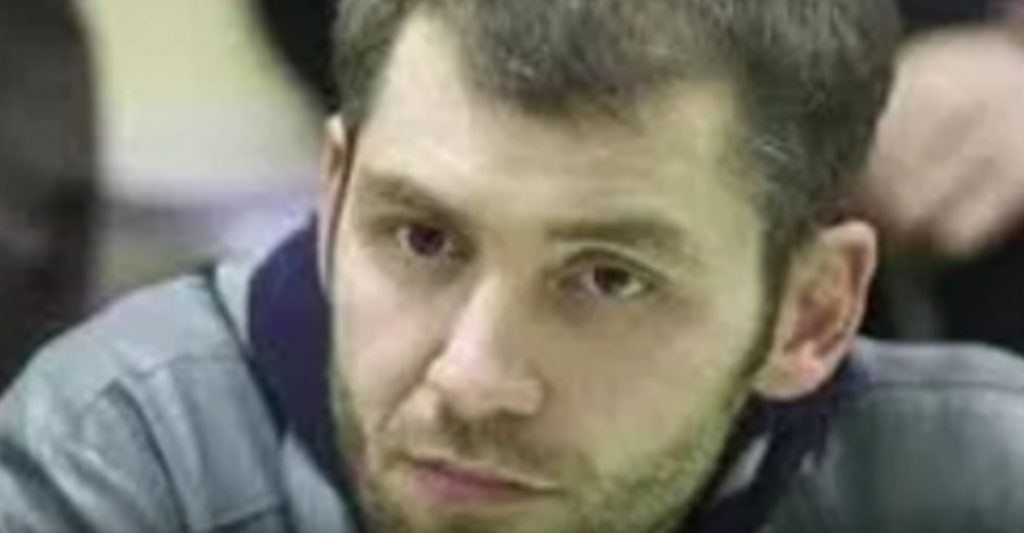 So, what did the Russian agent do with the sensitive polling information? The committee wasn't able to determine that, primarily because Manafort refused to cooperate and much of his communication with Kilimnik and other Russian actors was done on encrypted devices. But there is a tantalizing hint with the report saying, "the Committee did … obtain a single piece of information that could plausibly be a reflection of Kilimnik's actions" but the next paragraph of the report is entirely redacted.
"Manafort's obfuscation of the truth surrounding Kilimnik was particularly damaging to the Committee's investigation," according to the report, "because it effectively foreclosed direct insight into a series of interactions and communications which represent the single most direct tie between senior Trump Campaign officials and the Russian intelligence services."
The Senate report also documents the role of Roger Stone, the guy whose sentence for lying to Congress was commuted by Trump, in the release of stolen Democratic emails. Stone helped coordinate the release of the emails – stolen by Russian intelligence and funneled through Wikileaks – and informed Trump of the fact and the timing. 
[Reminder: Utah Republican Senator Mitt Romney called the Stone commutation "unprecedented, historic corruption."]
"The Committee's bipartisan Report found that Russia's goal in its unprecedented hack-and-leak operation against the United States in 2016, among other motives, was to assist the Trump Campaign," the Senate report states. "Candidate Trump and his Campaign responded to that threat by embracing, encouraging, and exploiting the Russian effort."
Stop and read that sentence again – "embracing, encouraging and exploiting."
The report also confirms what many have long suspected, that the infamous Trump Tower meeting in June 2016 between Trump campaign officials, including the president's oldest son, was known to the campaign as being a Russian government sponsored activity. The meeting involved, the report says, "a Russian lawyer known to have ties to the Russian government, with the understanding that the information [she provided]" was part of the Russian government's support for Mr. Trump."
The Senate Committee went even further. It's referred the issue of whether Trump Jr., Steve Bannon and others had lied to Congress about the Trump Tower meeting to the Justice Department for possible prosecution. That matter, it appears, is still pending.
No collusion, or better yet coordination between the Trump campaign and Russia? No nice way to say it: that is a lie.
You can read the report yourself.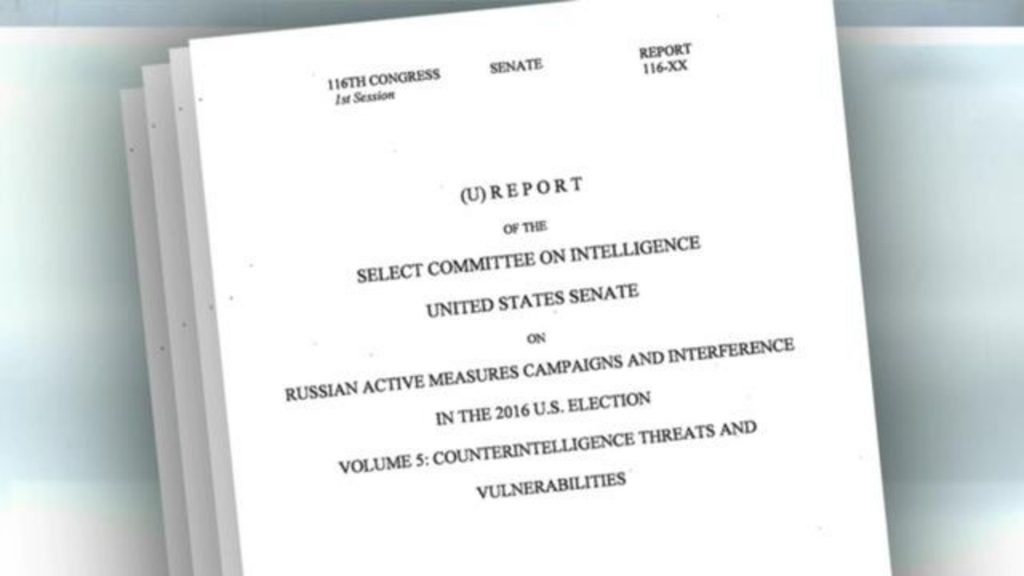 All this begs a large and truly ominous question: why would the senator go to such lengths to deceive his constituents about the content of a report that bipartisan members of his own committee endorsed?
Risch's only statement on the report makes no mention of Manafort, Stone, Kilimnik, Don Jr. and their clear connections to Russian agents. It is a curious and damning omission given that the Senate report says in black and white: "Taken as a whole, Manafort's high-level access and willingness to share information with individuals closely affiliated with the Russian intelligence services … represented a grave counterintelligence threat."
Risch, as he loves to remind his constituents, is a former prosecutor. He must know the evidence produced by his own committee is, if not an absolute crime, a collection of the most unethical and democracy threatening actions in American history.
You have to ask yourself why Risch has continued to cover it up, going so far as to lie repeatedly about it, for the last four years? 
If, as the report says, Paul Manafort "represented a grave counterintelligence threat," what does it say about the Idaho senator who ignores, and in fact lies, about that threat? 
[A footnote: Oregon Democratic Senator Ron Wyden, a senior member of the Intelligence Committee, has complained that the report released by the committee contains too many redactions. Wyden further said the "report includes redacted information that is directly relevant to Russia's interference in the 2020 election."]
—–0—–
Additional Reading:
Some additional stories this week that I found interesting and you might as well.
More on Putin and Russia
A new book – Putin's People: How the KGB Took Back Russia and Then Took on the West – argues that Vladimir Putin has been on a 20-year quest, driven by his essential understanding of the cultural of western democracies, to undermine those democracies in service to creating a new Russian Empire. Author Catherine Belton writes that Putin has a "long-standing cynical view that anyone in the West could be bought, and that commercial imperatives would always outweigh any moral or other concerns."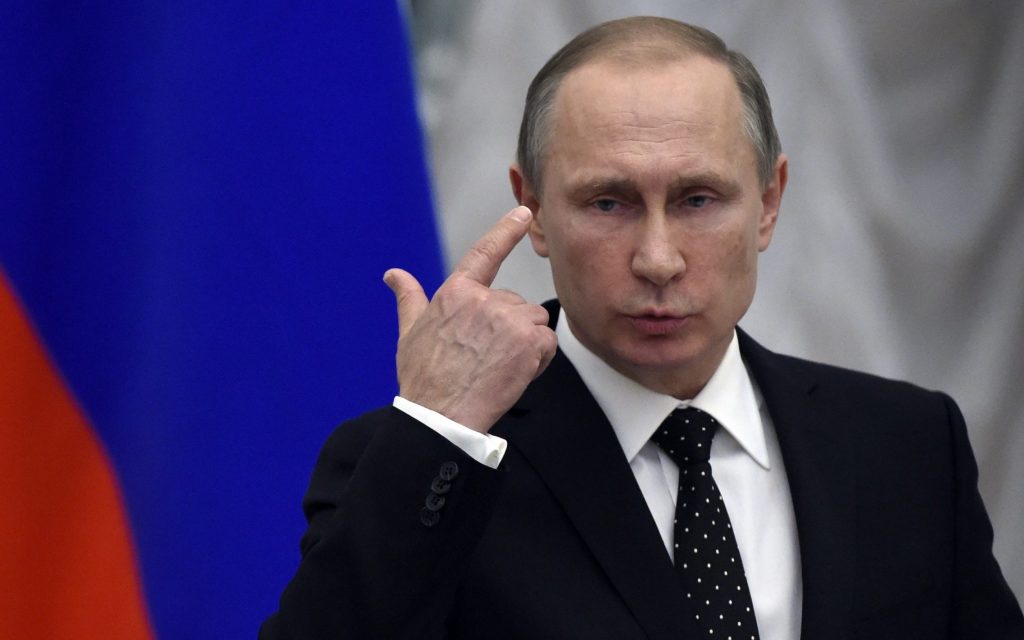 The one-time Soviet apparatchik has found willing – or compromised – co-conspirators in British prime minister Boris Johnson and Donald Trump.
"Trump and Johnson often appear to be puppets in a Russian game. Our election systems on both sides of the Atlantic are endangered, and U.S. and UK government leaders seem to have no urgency about this problem. The Russians are increasingly open about financing political opposition parties they like in the West and supporting authoritarian regimes closer to their borders."
Two pieces on Belton's book: One in The Atlantic and another in The American Interest.
---
Why Trump is Likely to Win Again
I'm not sure I agree with everything in this piece by tech writer Thomas Greene, but he has one thing correct – the Democratic Party has lost and is struggling to win back white, middle class voters in places like Michigan and Wisconsin. 
"Trump will not be defeated by educating voters, by exposing his many foibles and inadequacies. Highlighting what's wrong with him is futile; his supporters didn't elect him because they mistook him for a competent administrator or a decent man. They're angry, not stupid. Trump is an agent of disruption — indeed, of revenge. Unfortunately, the coronavirus pandemic has positioned him as a tragic force-multiplier on a scale that few could have predicted, and the result is verging on catastrophic."
A week in our politics can be a lifetime, which means things charge very rapidly. Still, this is a provocative take on the question of our time. I encourage you to read it all. 
---
Biden and the Senate
I've written two books now on the United States Senate. (The second will be coming early in 2021 from the University of Oklahoma Press). And I've been working on a third book on Senate history that deals with the turbulent 1960s and the two remarkable senators – Democrat Mike Mansfield of Montana and Republican Everett Dirksen of Illinois – who led their parties in that era. Despite the turmoil of the decade – civil rights, Vietnam, political assassinations – the Senate still often worked pretty well.
I mention all that as a set up to a very good piece by Janet Hook in the Los Angeles Times. She writes about how the Senate shaped Joe Biden's view of politics and bipartisanship.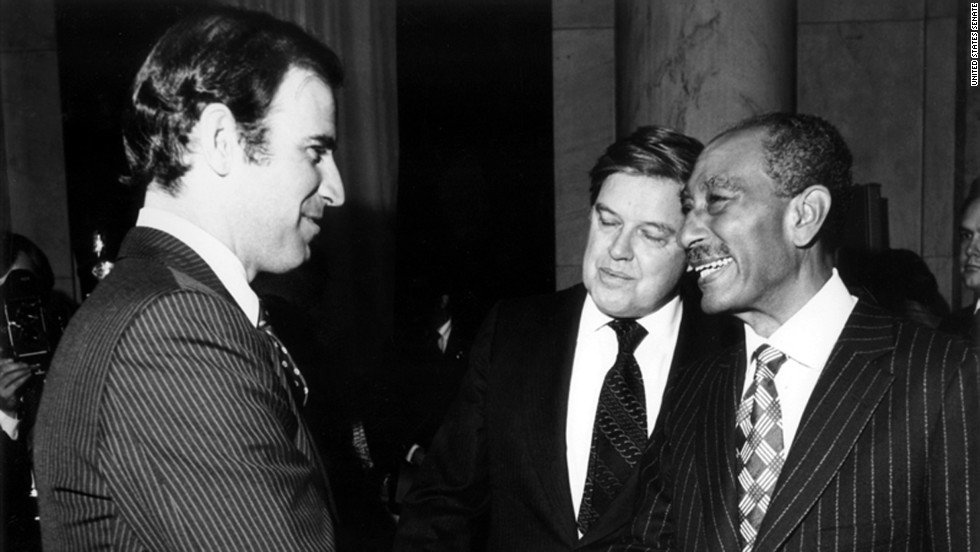 "'I think it's the greatest institution man has ever created,' Biden said in a 2011 speech at an institute named for Senate Majority Leader Mitch McConnell. 'I'm still a Senate man. I may be vice president, but it's still in my blood.'
"He learned the key to getting along with both parties from Senate Majority Leader Mike Mansfield (D-Mont.), in an admonition Biden frequently quotes today: 'It's always appropriate to question another man's judgment, but never appropriate to question his motives.'"
The piece touches on issues that have made me want to write Senate history.
---
Fly Fishing and Writing
As a struggling fly fisherman and struggling writer, I really enjoyed this audio piece from the New Yorker Radio Hour.
Thomas McGuane, the acclaimed author of "The Sporting Club," thinks fiction set in the American West could stand to lose some of its ranching clichés. The novelist, a consummate outdoorsman and devoted fisherman, met up with the writer Callan Wink, who recently published his first book of stories and works as a fishing guide on the Yellowstone River.  McGuane and Wink discussed the state of the short story and the late author Jim Harrison, a mutual friend, all while sitting in a fifteen-foot drift boat. And, yes, they caught a few fish, too. 
Listen here.
That's all I have for the moment. Thanks for reading. Stay in touch and be well.