My latest column for the Lewiston (Idaho) Tribune on Idaho politics…
———-
It is now clear that the campaign of Idaho Democratic gubernatorial candidate Paulette Jordan purposefully worked to establish a "shell" company in Wyoming, channel at least $20,000 through that company and kept the connections, including who has actually benefited from the campaign's largess, secret. The convoluted effort was undertaken, the Jordan campaign acknowledges, in order to disguise the ultimate recipients of the campaign's money. The campaign says the money went to anti-Brad Little Republican operatives who have to remain anonymous to avoid getting crossways with "their Republican patrons."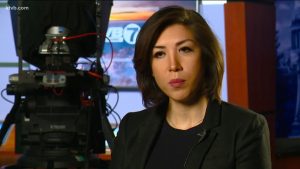 Unpacking this subterfuge and the Jordan campaign's shifting explanation of these shenanigans leads to a couple of obvious questions.
One question: If Jordan has been truly seeking Republican support in her underdog campaign against the GOP Lt. Governor, support she needs to win, why not do the hard work of forming a genuine "Republicans for Paulette" group? For a long time Democrats, particularly former Governor Cecil Andrus, made such efforts a lynch pin of their campaigns. I remember then-Republican Senator Steve Symms walking into my office in the Idaho Statehouse years ago and looking at a framed copy on the wall of a full-page ad featuring prominent Republicans that Andrus's campaign had utilized during the hard fought 1986 campaign. The ad featured photos of Washington U.S. Senator Dan Evans and Idaho business titan Harry Magnuson, among others. Symms simply said, "That ad elected him."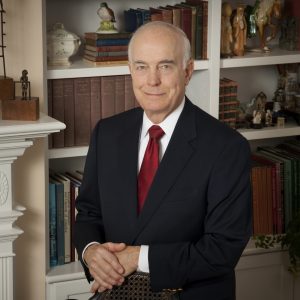 Rather than such a transparent, and I would argue effective, tactic, Jordan's campaign embraced s shadowy scheme to allegedly employ disenchanted GOP operatives to dish dirt on her opponent.
A second question: Is Idaho's campaign finance disclosure law really so toothless that it permits a campaign to set up what in essence is a secret company (out of state), route money through that company and keep the ultimate recipients of the cash secret? We don't really know for sure what the company – Roughneck Steering, Inc. – did for the campaign. We don't know who did whatever was done and we can't contact the firm because it's really only a mail drop in Sheridan, Wyoming with a "registered agent" who won't return a phone call.
When I inquired a couple of weeks ago the Jordan campaign told me that Roughneck's agents (whomever they are) had made "polling calls" approximately "8,270 calls (in August), in September the calls were made to 9,023 Idahoans."
But the story shifted when Jordan's campaign manager Nate Kelly later spoke to reporter Betsy Russell of the Idaho Press. "They ended up doing a bunch of not polling, but push-polling," Kelly said.
For those not versed in the terminology of sleazy campaign practices, a "push poll" is designed to persuade, or more often misinform, voters under the guise of being a legitimate public opinion survey. Typically a heap of entirely negative material is shared with the person getting a call in hopes of planting the notion that a certain candidate is a scoundrel. The practice is held in such low regard that it violates the code of ethics of most real pollsters.
Kelly also told Russell that Jordan's previous campaign manager, Michael Rosenow, who resigned in September apparently to protest the campaign's involvement with a federal political action committee, established the Wyoming shell company. Of course we can't ask Rosenow about that because he signed a non-disclosure agreement with Jordan's campaign.
If, as the Jordan campaign says, there are "anti-Little" forces determined to damage Little's candidacy that would be some news and would certainly underscore the deep fault lines – or perhaps just bitter animosity – that continues to exist in the Idaho GOP after Little won a tough primary in May. Of course, because the Jordan campaign won't tell us we can't even be sure there are mysterious GOP operatives hoping to sabotage their party's nominee. My own checking turned up suspects, but no evidence.
Kelly rejects any suggestion that the Jordan campaign has engaged in subterfuge in order to obscure the final dispensation of campaign funds. He called Roughneck "a contracting firm" that merely processed payments to individuals who had done the actual work for the campaign. He contends such arrangements are typical in the corporate world. Kelly, a California attorney, is also the owner of another Wyoming company that has received several payments from the Jordan campaign.
Despite his role in shielding the names of those really behind Roughneck Steering, Kelly recently told the Associated Press that Jordan's campaign was all "about transparency." And he added, "We want to be an open book and not be distracted. Everything is on the up and up." That statement is Donald Trump-like in its credulity.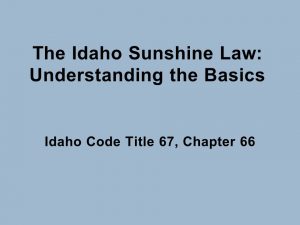 The effort by the Jordan campaign to obscure where campaign money has been spent adds to a litany of questions – non-disclosure agreements, two major campaign shakeups, the circumstances surrounding the federal PAC – that bear directly on the candidate's transparency, not to mention credibility. The effort to conceal the final destination of campaign payments may also violate Idaho's campaign finance disclosure law.
Deputy Idaho Secretary of State Tim Hurst points out that the purpose of Idaho's voter approved campaign disclosure law is pretty simple and the intent is not to hide information from voters about how money is raised or spent by candidates. Hurst referenced the stated purpose of the law: "To promote openness in government and avoiding secrecy by those giving financial support to state election campaigns and those promoting or opposing legislation or attempting to influence executive or administrative actions for compensation at the state level."
Another section of the Idaho law says: "No contribution shall be made and no expenditure shall be incurred, directly or indirectly, in a fictitious name, anonymously, or by one (1) person through an agent, relative or other person in such a manner as to conceal the identity of the source of the contribution."
If the state of Idaho can't enforce the law in the face of the Jordan campaign's obvious efforts to skirt real disclosure then the state's "sunshine law" isn't worth the paper it's written on.
—-0—-