Note: Idaho is as good an example as any in the American West of a state whose politics have been taken over by a new "political elite" – white Christian nationalists – who have found the traditionally very conservative state rather easy pickings for a power grab that is becoming steadily more radical.
—–
An old slam against Idaho holds that the state is constantly striving to degrade itself in order to become "the Mississippi of the West," Mississippi often being dead last in national rankings for education spending and attainment, not to mention poverty rates and other widely accepted indicators of social and physical health.
For a while in the 1980s and 1990s – from the governorships of Cecil Andrus, a Democrat, to Dirk Kempthorne, a Republican – there seemed to be a broad consensus that a state defined by white water rivers and giant baked potatoes could, by maintaining a relentless focus on improving educational attainment, growing higher education opportunities, increasing vaccination rates and generally avoiding divisive culture wars, avoid being the "Mississippi of the West."
Along the way something went off the rails. Way off.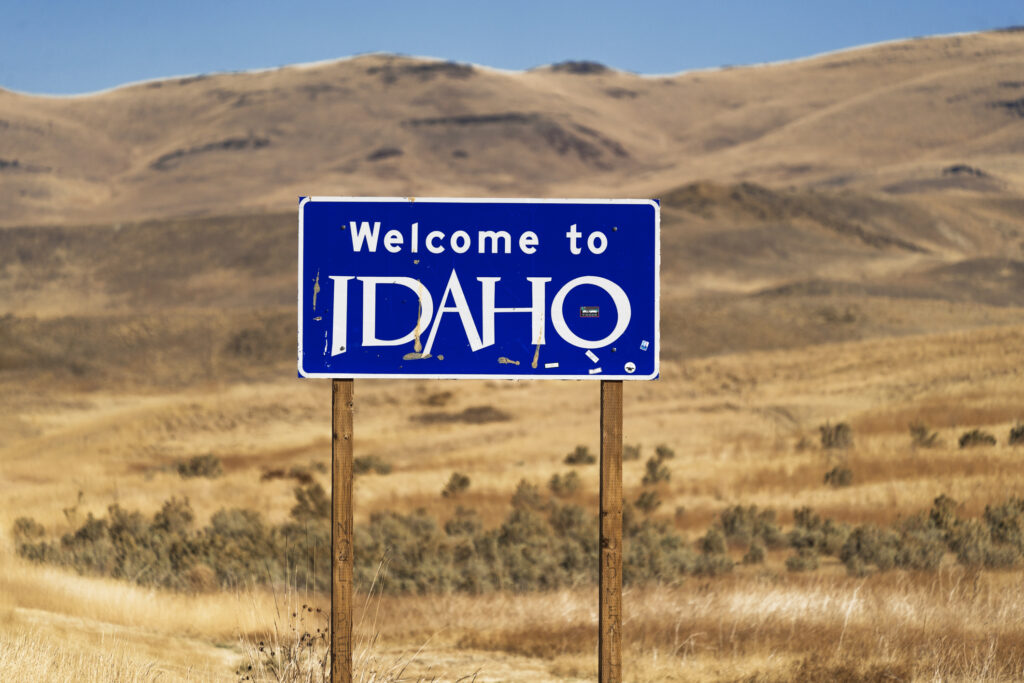 When Idaho makes the national news these days it's for unconstitutionally attempting to place travel restrictions on its residents who seek medical care. Or criminalizing medical care for transgender kids. Or when its radical attorney general grabs headlines after being sued for issuing a crackpot legal opinion – subsequently withdrawn – that held that "Idaho's abortion ban prohibits medical providers from referring patients out-of-state for abortion services."
The Idaho AG, like some good ol' boy in the south in the 1950s, swore to uphold a Constitution he apparently has never read.
Idaho's ruling elite once held court in the capital city's corporate board rooms and sipped their cocktails at a private club nestled along the Boise River. The legislative majority took it's marching orders from the Idaho Association of Commerce and Industry (IACI), the corporate influence organization long dominated by Micron, the economic engine of southwestern Idaho, as well as home grown big businesses like the J.R. Simplot Company and Idaho Power. It was an insular, clubby, very conservative elite, something I never thought I'd lament passing away. Yet for the most part it has, replaced by a new, very different elite.
In fairness the corporate elite back in the 80s and 90s was generally committed to producing a workforce that kept the wheels of business turning. I can't remember one time when IACI spent one second attacking local librarians, for example. Their lobbyists sought to keep corporate taxes low, and as a result they hardly celebrated the state's chronically underpaid educators, but at the same time they didn't seize every opportunity to bash teachers. And they didn't, overtly at least, attempt to defund public education.
Culture war fixations on drag queens, hatred of the LGBTQ community and abortion bans – a state policy now officially responsible for driving physicians from Idaho – never appeared on the old elite's lobby card. Such fights are, after all, generally bad for business and hamper recruiting the talent that keeps the bottom line healthy. But those days are gone. Long gone.
One could plausibly argue that Idaho's new ruling elite now takes its orders from some shadowy white Christian nationalist "deep state" that has found Idaho – Mississippi, Tennessee, Kentucky, Missouri and Florida, even Montana – an attractive place to practice what conservatives used to lament as "social engineering."
Just this week the Missouri House of Representatives voted to eliminate all state funding for public libraries. The "Show Me State" will now be known as the "Books are Bad State."
The Tennessee House of Representatives expelled two African American legislators, both young men, and declined to act against a third white woman who protested in the House chamber over the legislature's failure to do anything about gun violence in the Volunteer State. The protest followed a mass murder at a private Christian school in Nashville.
The expulsion of the Black lawmakers – Democrats in an overwhelmingly Republican state – seemed to many unprecedented, even as the expelled members were quickly reinstated by local officials in Nashville and Memphis. The force them out action was unprecedented at least since such Jim Crow-style tactics are normally better disguised, but the retribution was also of a piece with radical rightwing efforts to broadly disenfranchise voices of dissent.
The Nashville assault rifle slaughter wasn't even the latest mass shooting in our gun happy land. This week's mass shooting was in Louisville, Kentucky, a place once known for bourbon and baseball bats. The doctor who treated the victims in Louisville stated the obvious: "You just can't keep doing what we are doing because you just can't keep seeing these lives lost, you can't keep seeing all these people with these horrific injuries."
But we will, of course, keep doing exactly nothing, except marginalize the dissenters.
Idaho's ruling elite hasn't expelled dissident legislators – not yet anyway. Stay tuned. The state's Christian nationalists have determined that younger voters represent a real threat to the political power of Idaho's new elite, and they made certain to pass legislation this year banning the use of student ID cards as a form of voter identification. It's merely the beginning.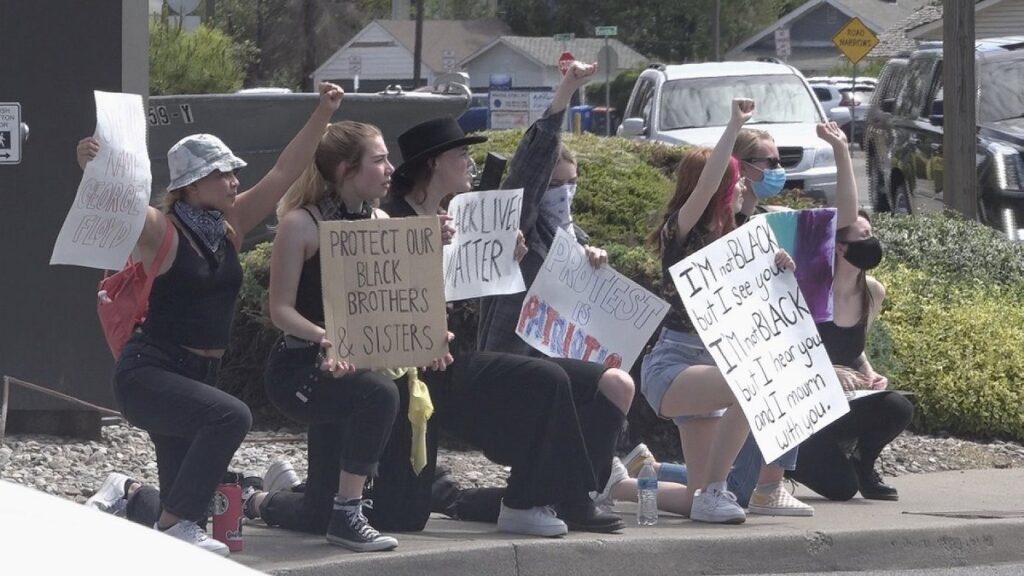 As the nonpartisan Center for Information and Research on Civic Learning and Engagement at Tufts University reported recently, registration among 18- and 19-year-old voters in Idaho increased by 66% from 2018 to 2022, the largest jump in the country. Want to bet they are signing up to vote in order to support bans on medical care for transgender kids or outlaw library books?
Picking voters, as Idaho Republicans increasingly do by restricting who can vote in a GOP primary, is a tactic to reinforce the Christian nationalist grip on the state. In this respect, Idaho is the new Mississippi, or the old Mississippi, more Jim Crow than Jim McClure or Phil Batt. Gone is a generation of conservative politicians who believed politics was a game of addition where growing followers was better than marginalizing opponents.
If you want to really see where the white Christian nationalist elite is headed look South. As University of North Carolina historian Tressie McMillan Cottom wrote recently in the New York Times, the region that birthed our original sin continues to define the far right trajectory of places as far off as Idaho or Montana.
"Nothing about the future of this country can be resolved unless it is first resolved here," Cottom wrote, "not the climate crisis or the border or life expectancy or anything else of national importance, unless you solve it in the South and with the people of the South."
The trajectory on the far right of American politics is set, as certain, and as southern, as sweet tea and humidity. Florida man might hang on for one more go around, but as Cottom suggests, "The kind of brutality you need to really summon the South's ghosts needs more than a televangelist like Trump. It needs a true believer. That's a Southern specialty."
Deeply conservative Idaho once tried to resist becoming another Mississippi. Now its ruling elite gladly embraces the full deal. And believe me you ain't seen nothing yet.
—–0—–
Additional Reading:
The Dangerous Journey of John Eastman
A really fascinating piece about the conservative lawyer who largely concocted the stolen election dubious legal argument that ended up helping spark an insurrection.
"Today, the strange career of John Eastman raises questions about whether any of those values—civil discourse, careful analysis, mutual respect, the entire small-l liberal intellectual project—have any substance at all, or are just fairy tales that disguise the grim reality that law, and everything else in American politics, is nothing more noble than a knife fight in the dark."
From The Washington Monthly.
---
Debunking a Longstanding Myth About William F. Buckley
Matthew Dallek is out with a new book on the Birch Society and its enduring influence on the far, far right of the conservative movement. In this piece, Matt does some debunking of the old story that William F. Buckley and The National Review "purged" the Birchers in the 1960s.
"Over the past decade … the legend has come under scrutiny. Historians now argue that Buckley's vaunted excommunication of the fringe is a myth. They are not impressed by his supposedly Solomonic decision to repudiate the low-hanging fruit of Welch and his conspiracy theories while sparing the society's rank and file. By welcoming them into the fold both before and after National Review's supposed break with the society, Buckley and his magazine continued to benefit from Birchers' political activism, funding, and engagement."
From Politico:
---
See you again soon. Thanks for following along … all the best.