"The poll suggests that Trump has more vulnerabilities than Clinton, but that opposition to the former secretary of state can lead some voters with a mixed to unfavorable view of Trump to support him nonetheless."
Detail from the latest Washington Post-ABC News poll
——–
One key lesson from two of the most recent presidential campaigns holds the key to how a very weak general election candidate, Hillary Clinton, can defeat an unscrupulous, position shifting showman like Donald Trump. Clinton, as is frequently pointed out, has no compelling message, is running a 1990's campaign based only on a resume. Additionally, she is packing around a heavy load of old, old political baggage.
If Clinton is to win in November she will need, in the language of scorched earth politics, to "disqualify" Trump. With Trump's negative poll ratings starting to improve as he consolidates the Republican vote, time is a wasting for Clinton.
As Clinton's strategists consider their totally unorthodox opponent, the raft of potentially disqualifying material Trump has placed on the public record surely must appear to be an embarrassment of riches. But there is folly in attempting to throw all that Trump garbage back at the voters. It's just too much.
Clinton Needs a Strategy…
Clinton will make a strategic error – potentially fatal – if she over plays the fact that should she win she will become the first woman elected president of the United States. It's a natural for her and her supporters to suggest this as a compelling message, but even Trump's toxic standing with many women doesn't necessarily mean the so called "women's card" will be a winner. Clinton's own negatives may well trump – pardon the pun – any advantage that goes with the potential of being first.
So far the Clinton campaign's line of attack against the insults, lies and wholesale flips of Trump has been to label the faux billionaire "dangerous" or "unfit to be president." He is demonstrably both, but given Clinton's dismal approval ratings and her own struggles with the question of whether she is fit for high office make her attacks limp and largely ineffective.
Clinton must focus her Trump message and simplify for voters as to precisely why the bragging, blustering con man is unfit. She must also carry the fight to Trump. She needs to land blows because Trump has already proven he's a much better counterpuncher that Clinton will ever be.
Let's just admit the obvious: this is going to be a disgustingly nasty contest. Both candidates are widely disliked. This will be an election about tearing down, not building up. Who does the best job of defining the other person will win.
Trump has already accused Bill Clinton of rape and repeatedly labeled the former secretary of state "crooked." Coming from a guy who accused the father of his chief Republican rival of being involved in John Kennedy's assassination, rape and crookedness represent merely the mere tip of Trump's sleazy general election iceberg of political slime. Brace yourselves.
Attacking a Con Man Where He's Most Vulnerable…
Clinton needs to move quickly – certainly no later than the Republican convention and perhaps much earlier – to systematically define Trump around what appears to be his strongest advantage: his business success, his money, the very notion that his high rolling ways somehow qualify him to move into the White House. By focusing on Trump's "character" as a real estate developer and an allegedly successful businessman, Clinton truly has a target rich environment that voters can grasp.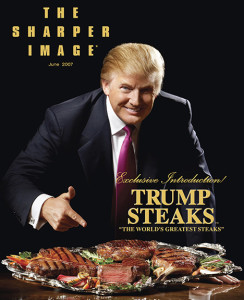 Trump's business failures – a smelly pile of "Trump steaks" and "Trump Vodka" and "Trump Airlines" – his several bankruptcies, the failure of "Trump University," the recent claim that his tax returns "are none of your business," his multitude of shady deals with questionable characters and his extraordinary litigiousness add up to a credibility bomb waiting to go off. The most devoted Trump followers will shrug off this cavalcade of business sleaze, but many voters, particularly independent leaning voters, will discover that at the soul of this con man is a con job.
In the recent Washington Post-ABC News poll that shows the two candidates virtually tied is this nugget: "Six in 10 independents believe Trump should release his taxes, and almost all of them say they feel strongly about it. Even 44 percent of Republicans want the billionaire businessman to release his returns before the November election, though they are less passionate."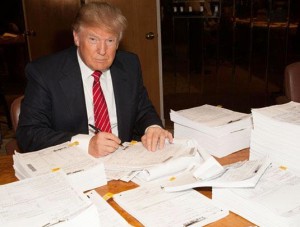 Trump, of course, probably cannot release his tax returns because it's almost certain he rarely, if ever, pays any tax. The one year his returns were a matter of public record, thanks to a requirement of the New Jersey gaming commission, Trump paid zero tax. Offshore accounts? He must have some. In what state does he claim residence? New York or Florida? If he's been audited as often as he says, what did those audits show? Has he paid penalties?
Raise the questions. Taunt the tax dodger. As Lyndon Johnson might have said, make the SOB deny that he doesn't play by the same rules the rest of us follow.
Trump's recent release of a personal financial disclosure (PFD) statement, a statement as bogus as his claim that he will build a "beautiful wall" along the Mexican border, is ripe for the pulling apart. Trump brags of "great cash flow" and huge "revenue increases" at his properties, but that is, at best, misleading since we know nothing about his expenses and he offers (as usual) no proof for his claims. As Forbes magazine noted in an article on Trump's PFD the statement raises more questions that it answers, "Since Trump freely interchanges the terms revenue and income as if they mean the same thing." This guy may have graduated from the Wharton School, but he can't read his own balance sheet.
And, as Forbes also noted, "the Office of Government Ethics reviews the disclosures for technical compliance (for example, assets have to be properly categorized), but does not audit for accuracy, nor are candidates required to provide supporting documents to prove their numbers." In short, the Trump statement of his net worth is as confused and phony as his hairdo.
Bloomberg had a great piece recently headlined "How Trump's Self Worth Became His Net Worth," focusing on the fact that most of Trump's much hyped wealth is based upon his own perceived value of his name.
Bloomberg's Steven Mihm observed, "In Trump's case, the value of his name is a complicated notion, resting on both the "right to publicity" as well as the more conventional foundations of trademark law (Trump has filed more 200 trademark applications, including Donald J. Trump, The Fragrance)." That fragrance smells to high heaven.
Timothy L. O'Brien has been following Trump's business boasts for years and he writes, also in Bloomberg: "Trump, who flirted with personal bankruptcy in the early '90s, has never publicly offered an independently vetted assessment of all his debts. Indeed, much of the financial information he discloses is self-reported. Until that changes, there's a good chance that a strong dose of grade inflation runs through all of the net worth figures."
Let's put a finer point on it: Donald Trump is a fraud, which sounds like a good tagline for a television ad campaign.
The Model Already Exists…
The models for a Clinton strategy of taking apart The Donald are – I hesitate to say – the shameful "Swift Boating" of then-Senator John Kerry in 2004 and the often unfair characterizations in 2012 of Mitt Romney's private equity career at Bain Capital. In both those cases, the opponents of Kerry and Romney – George W. Bush and Barack Obama – made strategic decisions to attack at a point of the opponent's apparent greatest strength.
Kerry was a legitimate and highly decorated Vietnam War veteran and Romney was a demonstrably successful businessman. But the relentless attacks shredded the fundamental strengths of Kerry and Romney to the very great benefit of the ultimately winning candidates.
In fairness, many of the most effective attacks against Kerry and Romney were carried out by so called "independent" campaigns legally separate from the presidential candidates. But, unless you were born last night it's impossible to believe that the 2004 and 2012 attacks were not conceived as part of the overall strategy of the Bush and Obama campaigns.
Kerry didn't deserve the "swift boating" and much of the story line about Romney was based on inherent skepticism about his success in an industry that often cut jobs as a business strategy. Trump, on the other hand, is in an entirely different world. He deserves all the scrutiny he should be getting.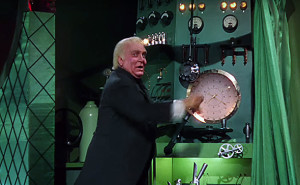 Political generals, like military generals, often mistakenly fight the last war, but in 2016 the lessons from presidential campaigns in 2004 and 2012 hold the most valuable lessons for the Democratic campaign.
Attacking the phony billionaire where he is perceived to be the strongest is a winning approach. Millions of Americans are upset with their presidential choices and many are fed up with a political system that has come perilously close to imploding, but they will understand a self-proclaimed billionaire that doesn't pay taxes and they will be able to analyze the evidence about a guy whose entire rationale for his candidacy is built around a level of business success that simply doesn't exist.
Donald Trump's business acumen is a little like the "all powerful" Wizard of Oz in the famous movie. Once you pull back the curtain you'll find a little, insecure man who has spent a lifetime bragging about his accomplishments, a man living an illusion, a man who has gotten away with a con job it for a very long time.
Exposing Trump's business record will also have the added benefit for Clinton of diverting the egomaniac from his own attacks on her. Can you imagine Trump's response to a sustained assault on his most valuable asset – his self-image as a successful tycoon? It would be a fine thing to watch.
It's time to get on with pulling back the curtain.