In the spring of 1935 President Franklin Roosevelt sent Frances Perkins, his impressive Labor Secretary and the first woman to ever serve in a cabinet position, to Capitol Hill to testify before a Senate committee on a legislative proposal that we now call Social Security. 
Some members of the Senate Finance Committee were skeptical of this new idea; a federal government program to tax nearly every citizen, hold those funds in trust and then pay out a benefit to citizens in their golden years. The Great Depression was still crippling the U.S. economy and older Americans, many living such as the living was, on a few dollars a month, or often on charity needed help.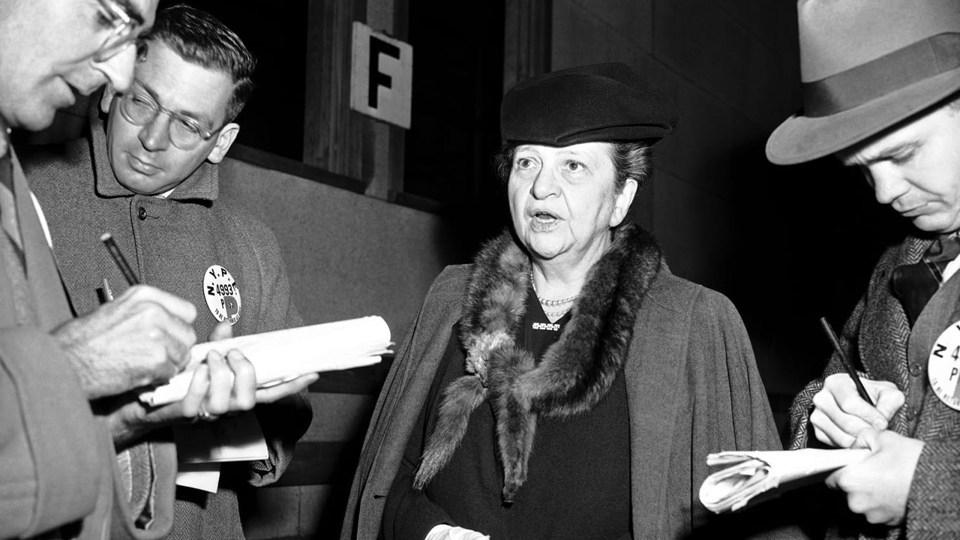 One Social Security skeptic was a remarkable senator from Oklahoma by the name of Thomas P. Gore. Gore was a conservative Democrat (and the grandfather of the elegant, prolific author Gore Vidal). He was also blind having lost his eyesight before he was 20 years old, but that did not prevent Gore from serving 18 years in the Senate. 
The senator listened carefully to Secretary Perkins's testimony and when it came his turn to ask questions Gore was ready. "Isn't this socialism?" Senator Gore asked. Perkins, not surprisingly, denied there was anything socialist about Social Security. The senator wasn't having it. "Isn't this a teeny-weeny bit of socialism?" he said. 
Social Security is, of course, a "teeny-weeny bit of socialism," and has been since Congress overwhelmingly approved it 85 years ago. We just don't like to think of it as such in large part because unlike every other western democracy we have been conditioned by the knee jerk rhetoric of conservative politicians and commentators to hate socialism.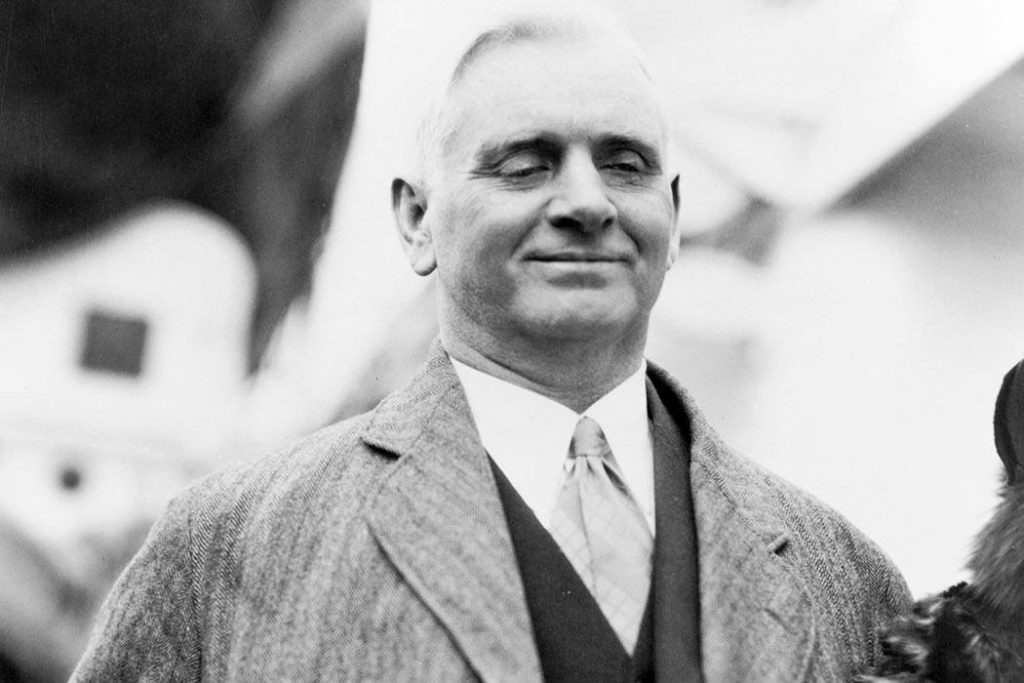 Americans hate their socialism in all its forms: Medicare, subsidized air, rail and highway transportation, federally owned and operated hydroelectric dams on the Snake and Columbia Rivers and subsidized grazing fees. Americans really hate the Postal Service. Co-op utilities, providing electricity to many in the rural northwest and served by a regional power agency owed by you – the Bonneville Power Administration – are surely out of favor. Americans dislike national parks and forests. We loath what one writer calls the "local socialized information repository known as a public library." We really reject all of this socialism. 
Wait. No, we don't.
By huge numbers Americans support a significant level of government involvement in many sectors of the economy, we just hate that word – socialism.
Republicans, with the help of the American Medical Association, began railing against "socialized medicine" since Harry Truman was in the White House. Even so, according to Kaiser Health News, four in ten Republicans and strong majorities of Democrats support a "public option" that would expand the federal government's role in health care.
Still, labeling anyone to the left of Sean Hannity "a socialist" has been a staple of the Republican campaign playbook since, well, forever. With a floundering campaign and a horrible economy created by his tragically inept handling of the pandemic, Donald Trump – and Republicans writ large – have reverted to the mean.
Speaking recently of Venezuela, Trump said Democrats want to visit on Americans the same level of economic chaos a succession of incompetent strongmen has visited on that South American nation. "Now Joe Biden and the radical left are trying to impose the same system — socialism plus — in America," he said. 
It amounts to utter Trumpian rot like most everything else emanating from the Bombaster-in-Chief. Yet, with 51 million Americans having filed for unemployment benefits since March – you might argue even that benefit is a "teeny-weeny bit of socialism" – and with the country closing in on 160,000 dead from the virus, fulminating about a make believe socialist takeover of the country is something to campaign on, I guess. 
Pro-Trump conservatives howl about a "rising tide of radicalism from the left." The Associated Press reports that GOP congressional candidates "often used words like 'socialist,' 'radical' or 'leftist' in their campaigns." Idaho's newly minted Republican Party chairman thinks the "socialist agenda" of the mayor of Boise is a rallying cry for the state's GOP voters. 
Spoiler alert: there is no socialist agenda in Boise.
Like Franklin Roosevelt, who dedicated his first two terms as president to reforming the failing American capitalist system to prevent what he feared would be a slide toward anti-capitalism of the left and the right, the vast majority of Democrats are believers in a free enterprise system. They just seek ways to make the excesses of that system less injurious to millions of Americans. And, yes, Americans like Medicare and Social Security because those programs, instituted under Democratic presidents and with broad bipartisan support, really do work to make the country a better, safer, fairer place for millions. 
Which brings us to what the Brits call "a reverse ferret," which has been on stunning display this week around a popular social media app called TikTok. The company behind the app, popular with young people and a female comedian who makes fun of the president, is owned by a Chinese company and has 100 million U.S. users. 
Donald Trump, that defender of capitalism, first threated to "shut TikTok down" for national security reasons before deciding that it might be OK if Microsoft bought the American part of the company, but only if the government gets paid as part of the deal.
There are no "obvious antitrust or other legal bases" for Trump's demand, "in effect a payoff to the U.S. government," Eswar Prassad, an economist at Cornell University told the AP. "The notion of a payment to the U.S. government sets a dangerous precedent of explicit entanglement between national security and economic considerations."
Here's where the "reverse ferret" jumps up. That slang term refers to a sudden, complete and inexplicable change of position on an issue. On Monday Trump was warning of radical libs taking over the country. By Wednesday he was threatening to insert the federal government in the middle of a corporate acquisition. Indeed, TikTok may be a real problem, but Trump's solution is just bizarre. 
But if the Mt. Everest size of Trump's contradiction strikes you as "a teeny-weeny bit of socialism," don't worry, his GOP enablers will remain silent about their leader's abandonment of the free market knowing that soon enough they'll all be back on message. 
The real radicals are running to "Make America Great Again – Again." That con is even greater than a manufactured "socialist agenda," but when hyperbole and fear are all you have, you need to try to scare some of the people all the time. 
—–0—–
Additional Reading:
How the Pandemic Defeated America
Ed Yong of The Atlantic has done some of the most impressive in-depth reporting on the COVID-19 pandemic. His cover story in the September issue of the magazine is a must read. He writes:
"Despite ample warning, the U.S. squandered every possible opportunity to control the coronavirus. And despite its considerable advantages—immense resources, biomedical might, scientific expertise—it floundered. While countries as different as South Korea, Thailand, Iceland, Slovakia, and Australia acted decisively to bend the curve of infections downward, the U.S. achieved merely a plateau in the spring, which changed to an appalling upward slope in the summer. 'The U.S. fundamentally failed in ways that were worse than I ever could have imagined,' Julia Marcus, an infectious-disease epidemiologist at Harvard Medical School, told me."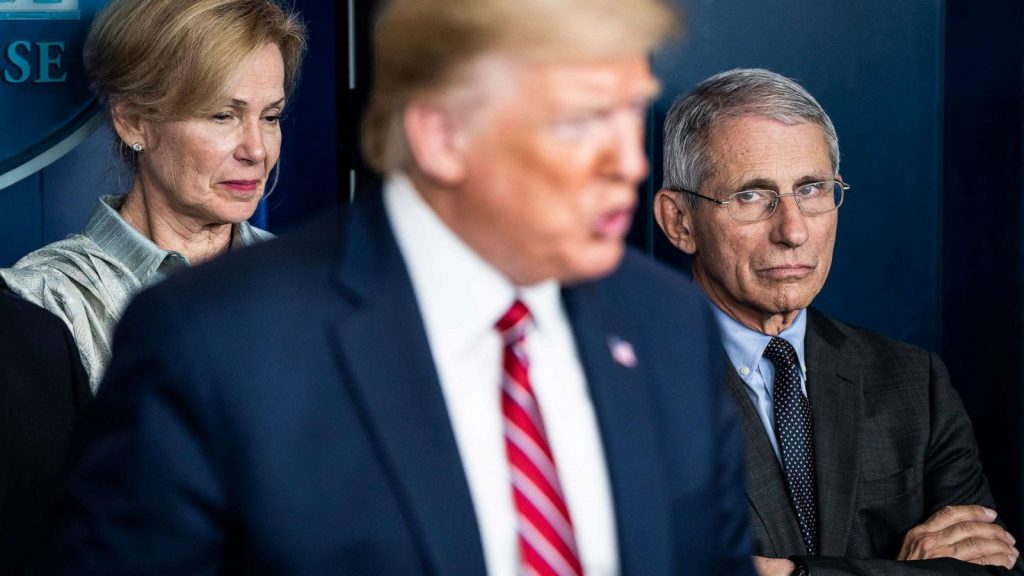 Link to the full story, a genuine first draft of history.
---
Inside a UK ICU
An insightful piece here from Sarah Whitehead in The Guardian on what it's been like inside a critical care unit in a London hospital. 
"Because intensive care patients need to be closely monitored, ICUs have the highest nurse-to-patient ratio in a hospital – usually one to one. At the peak of the crisis, the number of patients increased and their average length of stay in the ICU became longer. At times, Montgomery's department had only one ICU nurse to six patients. 'Working as an ICU nurse is like flying a plane,' he said. 'It is highly skilled and they cannot take their eyes from the controls. They are very, very clever people.'"
---
Iraqi Kleptocracy 
Robert F. Worth wrote a deeply reported New York Times piece on corruption in Iraq for the New York Times magazine; the corruption a direct result of the tragic decision to invade the country during the George W. Bush Administration. It's a case study of how an entire society goes off the rails. 
"The fraud was sometimes laughably obvious. In 2017, Iraq officially imported $1.66 billion worth of tomatoes from Iran — more than a thousand times the amount it imported in 2016. It also listed imports of $2.86 billion in watermelons from Iran, up from $16 million the year before. These amounts would be ludicrous even if Iraq didn't grow large amounts of its own tomatoes and watermelons. Economists told me these official import numbers — still visible on the Iraqi planning ministry's website — appear to be a poorly disguised cover for money laundering." 
Read and contemplate the consequences of one of the greatest foreign policy blunders in American history.
---
The Enduring Chill of Flannery O'Connor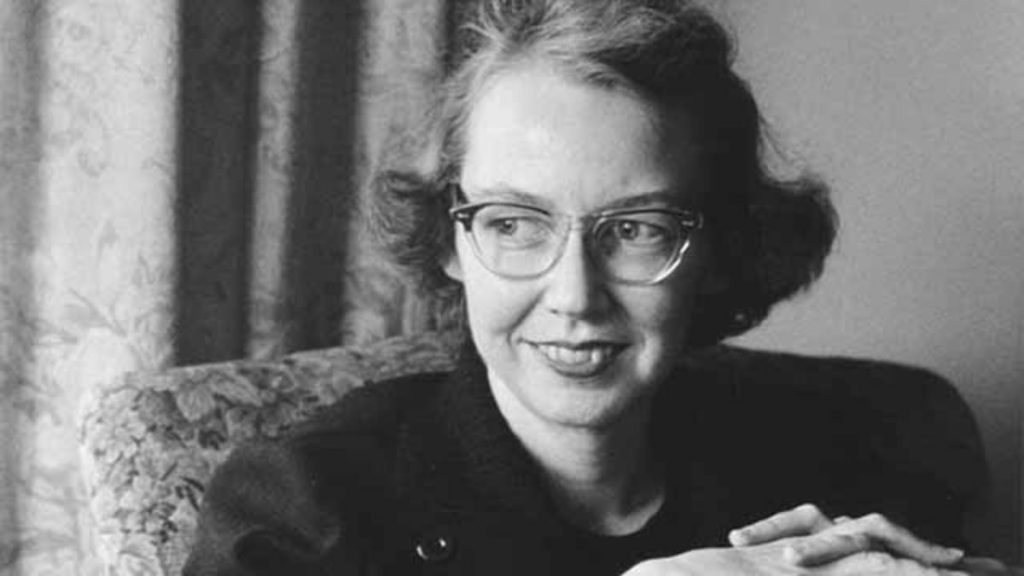 Looking forward to watching a new American Masters episode on PBS about the writer Flannery O'Connor.
Matt Hanson has a preview: "Most of the drama is found in her complex inner life, which was haunted by the contradictions of her native South, the cackling humor of a born satirist, and a tough-minded believer's faith in redemption."
---
Thanks for reading…be well.