I worked for many years for a politician of the old school. Former Idaho governor and U.S. secretary of the Interior Cecil D. Andrus practiced what is now clearly an old-fashioned version of politics.
Andrus could be, and often was, a tough partisan, yet as a Democrat who served more than 14 years as governor during four terms spread over three decades Andrus never once had a Democratic majority in the state legislature. He had to practice the art of the possible and that almost always involved give and take and compromise. It is an old school notion to believe that it's not a political disaster when you have to settle for half a loaf.
Andrus had political adversaries, but few enemies. He counted among his closest political friends an old golfing pal and frequent partisan adversary Phil Batt, the conversative Republican who followed Andrus into the governor's office in 1995. A long-time Republican state senator from Boise, H. Dean Summers, was on Andrus's speed dial. Back in the day when Democrats had greater numbers in the legislature, if never a majority, Summers often helped Andrus pass his priority legislation. They were friends who could also make a deal.
In 1974, when Andrus was trying to get a controversial nominee confirmed to the state Public Utilities Commission (PUC), a project requiring a handful of Republicans votes, Summers convinced his friend the governor that another Boise Republican, Lyle Cobbs, might be persuaded to support the controversial Democratic candidate, but only if the conditions were right. The condition that became persuasive for Cobbs involved his enthusiastic backing of legislation to make then-Boise State College a university.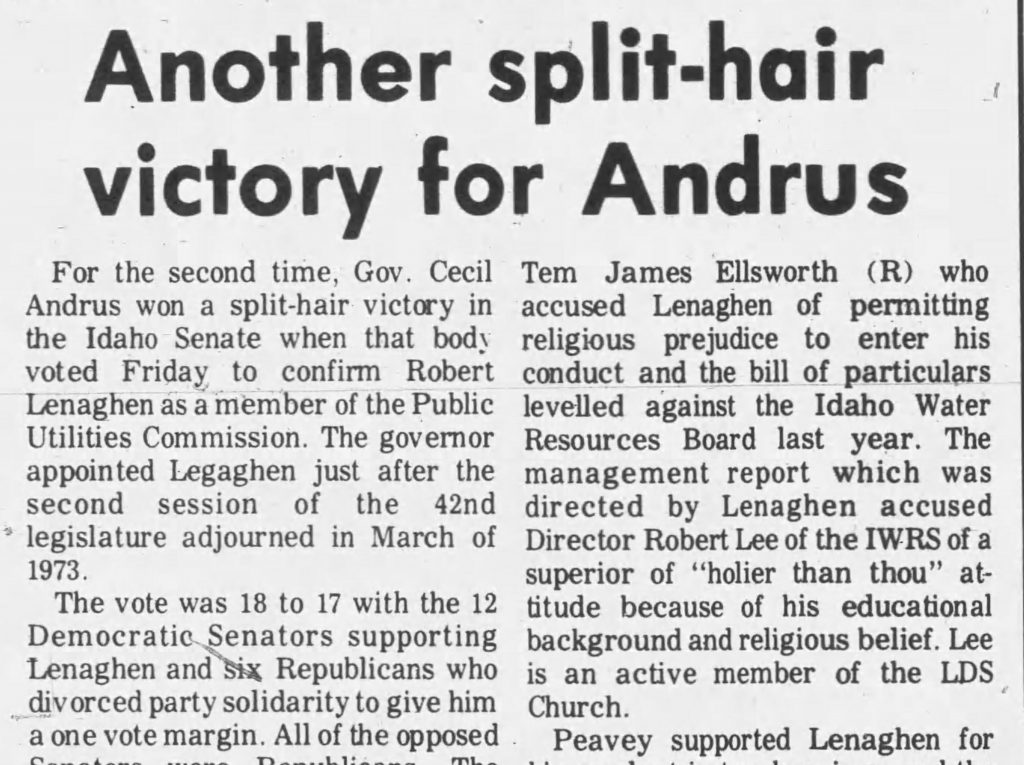 As luck would have it, or perhaps it was a matter of exquisite timing, a bill to rename the college was sitting on the governor's desk when the PUC nomination came to the floor of the state senate. During the debate, Andrus, on a signal from his friend Senator Summers, placed a call to Senator Cobbs' desk and reminded the Republican that his important Boise State legislation was awaiting executive action. Andrus hardly needed to say he was watching how Cobbs voted on his PUC candidate.
Later, after Bob Lenaghan took his seat on the PUC and while Andrus was signing the legislation to create Boise State University, Cobb jokingly asked: "You wouldn't have vetoed this bill would you, governor?" Andrus smiled and said, "You'll never know will you, Lyle?"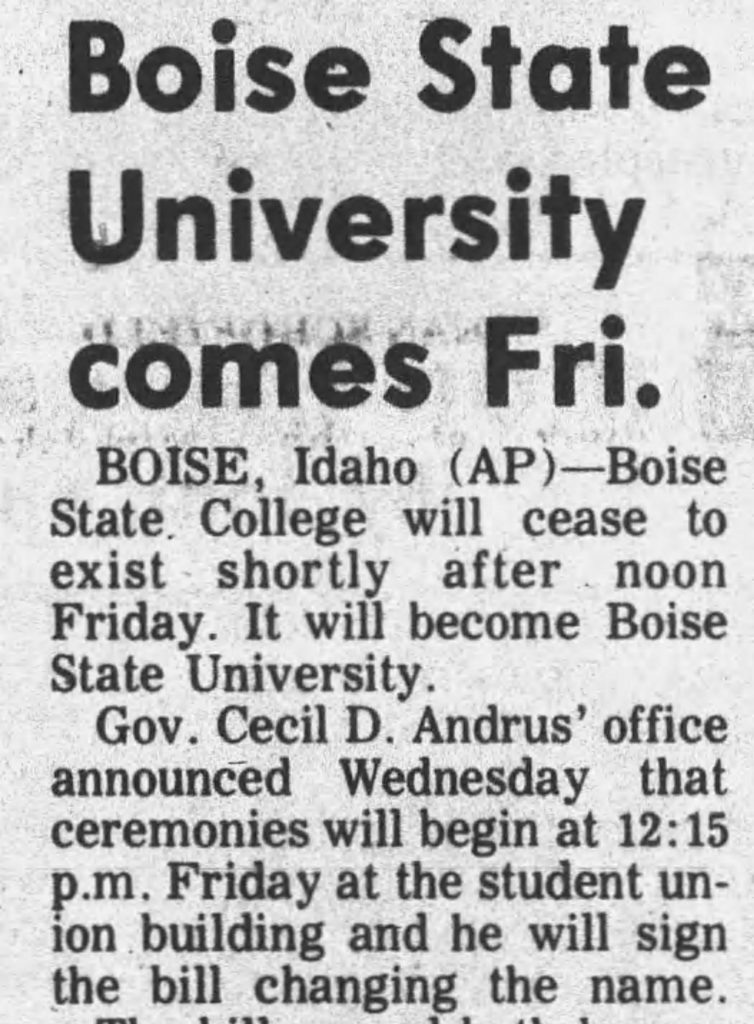 The two politicians had effectively made a bargain. Andrus got what he wanted; Cobbs got what he needed. They trusted each other.
For a politician like Cece Andrus there was no higher compliment to be paid to a fellow pol than to say, "his word is good." I heard him say it a thousand times. It was one of many reasons he got along so well with Phil Batt. They could trust each other to stay "hitched," as Andrus would say. You make a commitment to do something you do it. You shake hands on a deal and then you never renege. You give your word and stick with it. Even if it becomes uncomfortable.
I've thought a lot about this old school approach to politics as I've watched Senate Republicans this week literally twist themselves into partisan pretzels in order to go back on commitments they made in 2016 not to consider, let alone vote, on Barack Obama's Supreme Court candidate in that election year.
No matter how they try to spin it, from Lindsey Graham to Mike Crapo, from Lamar Alexander to Mike Lee they simply aren't keeping their word. Every Senate Republican save two has now said the principle they staked out then when a Democrat was in the White House doesn't apply when their party controls who gets nominated to the high court. All are being accused of hypocrisy, but that word hardly does justice to the lack of character that allows politicians to do one thing when they want to prevent something from happening and the exact opposite when that position become convenient in order to arrive at a desired outcome.
Graham, the slippery South Carolinian, will become the poster boy for the current Republican double-dealing. He is actually on tape on at least two occasions saying that the pledge he made not to consider Obama's appointee in 2016 would apply to a Republican in exactly the same circumstances. "You can use my words against me," Graham said. And then he went back on his word.
Crapo and Graham and so many others have done the same. You'd be right to wonder if you could ever again trust their word on anything.
Some years ago, I wrote a remembrance of Montana Democrat Mike Mansfield, still the longest tenured majority leader in Senate history. I'd heard a story that Mansfield had once helped a freshman Republican, Ted Stevens of Alaska, as tough a partisan as ever prowled the Senate floor, get a fair shake on a piece of legislation. I wanted to confirm the story and arranged to speak to Stevens.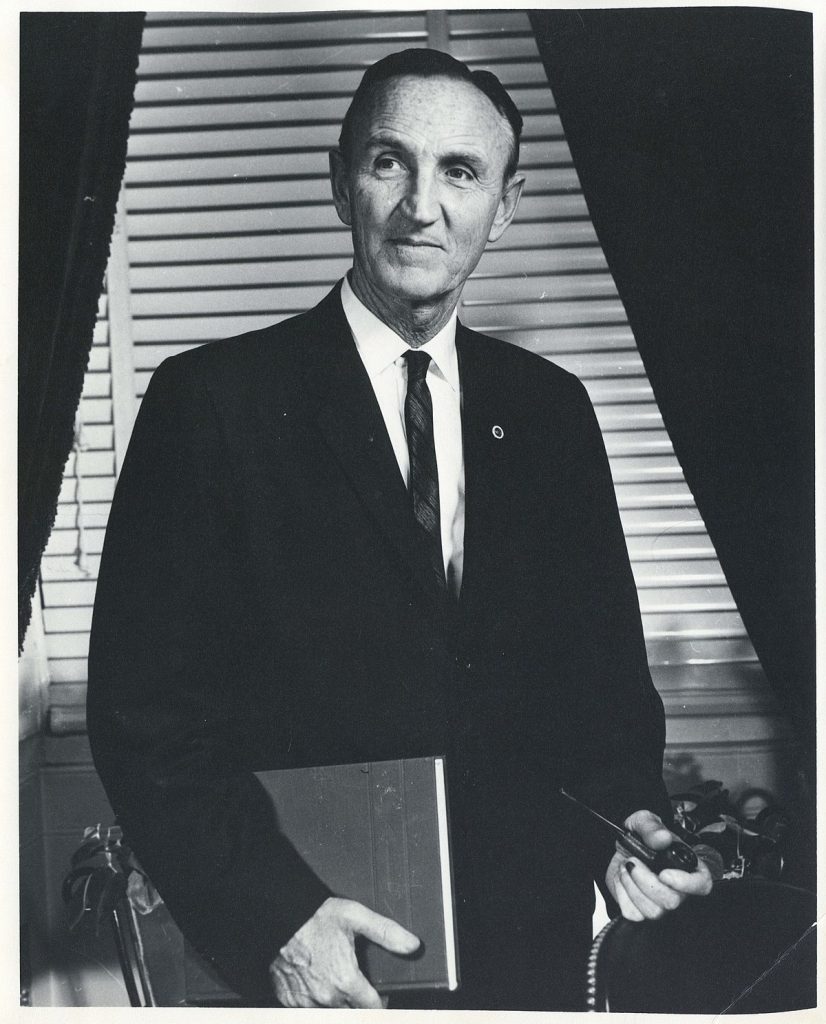 In a nutshell, Stevens had been promised by a senior Democrat that an amendment he wanted to offer to legislation particularly important to Alaska would be considered. But Stevens was busy in a committee meeting when the time came to offer his amendment and the courtesy of informing him was ignored. In short, a bond had been broken.
Stevens, a man with a hair trigger temper, confronted the majority leader complaining – justifiably – that he'd been purposely snookered. As Stevens told me, Mansfield asked for a copy of the amendment the Alaskan had intended to offer, got recognized by the chair, interrupted the roll call and offered Stevens' amendment as his own. It was adopted. Mike Mansfield, one of the most respected men to ever serve in the Senate, was not going to let a colleague down. The substance of the issue was entirely unimportant, but the principle that your word is your bond was absolutely sacrosanct.
Ask yourself: Would you buy a used car from these guys whose word is so fungible? Would you trust a handshake deal with a Lindsey Graham or a Mike Crapo? When your word is worth so little your character is worth even less.
—–0—–
Additional Reading:
Some additional reading you may find of interest…
Thomas Mallon has a wonderful piece in the latest New Yorker, a look back at a presidential campaign exactly 100 years ago. The election took the country from Woodrow Wilson to Warren Harding. Voters were confronted with the political fatigue of the post-World War I period and a global pandemic and Wilson's months of incapacity.
"When considered against the electoral circumstances that exchanged Wilson, a Democrat, for Harding, a Republican, some of the tumults of 2020 appear to be a centennial reiteration, or inversion, of the calamities and longings of the 1920 campaign. Then the country—recently riven by disease, inflamed with racial violence and anxious about immigration, torn between isolation and globalism—yearned for what the winning candidate somewhat malapropically promised would be a return to 'normalcy.'"
It's a very good read.
---
The Ginsburg Tag Team
Some months before she went on the Supreme Court, Ruth Bader Ginsburg delivered the commencement speech at the Lewis and Clark Law School in Portland and she shared the assignment with her attorney husband, Marty.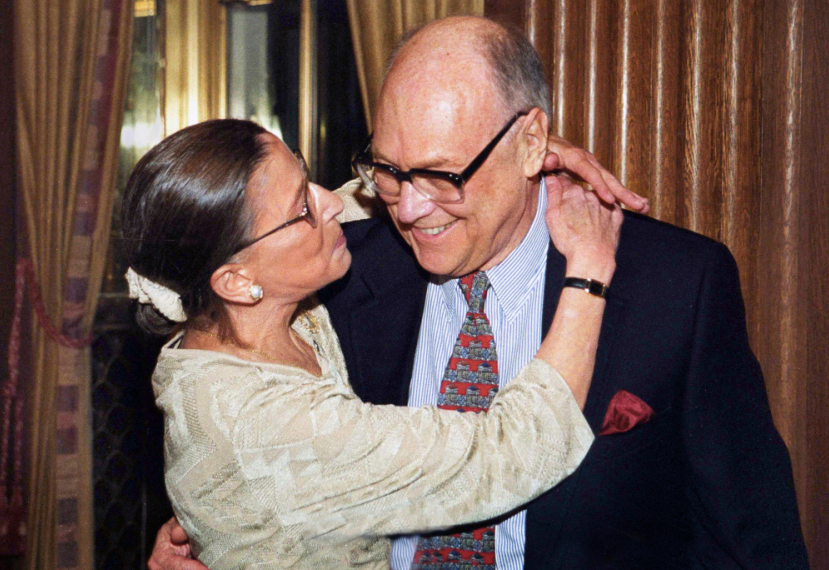 Maxine Bernstein had a delightful piece recently in The Oregonian on how it went.
"Martin D. Ginsburg followed his wife. He shared how he started working as a tax lawyer at a New York law firm, then gave up the practice to teach tax law. He said he learned in both the practice of law and in teaching to use humor to help make messages stick, and he emphasized the importance of a lawyer's professional responsibility.
"He shared how a senior litigation partner once called him into his office and shared a quote he lived his professional life by: 'If someone goes to jail, be sure it's the client.'"
Read the entire thing.
---
History According to Trump
I guess it's a good thing we always fight over history, after all there is no one settled way of looking at events in the past. History is, or should be, based on verifiable facts, documents, first hand accounts and much more. It is not a political exercise unless partisan people try to make history partisan.
Pivot to the recent White House conference on American history. A distinguished historian, Ron Radosh – he taught at CUNY and has written extensively about American history – deconstructed the "conference." It is a fascinating read.
"There are some important questions that deserve to be asked about the teaching of history and its contribution to creating a sense of citizenship, and the ways in which those two can be in tension with one another. But such questions went unasked at last week's conference. The White House Conference on American History was anything but what the title of the forum announced. It was a publicity stunt, and the participants, including the two historians, were played by Donald Trump and his administration."
The full piece from The Bulwark.
---
Burning Down the House
Speaking of good historians: Princeton historian Julian Zelizer has a new book that I've been reading, the story of how Newt Gingrich totally messed with Washington and the House of Representatives.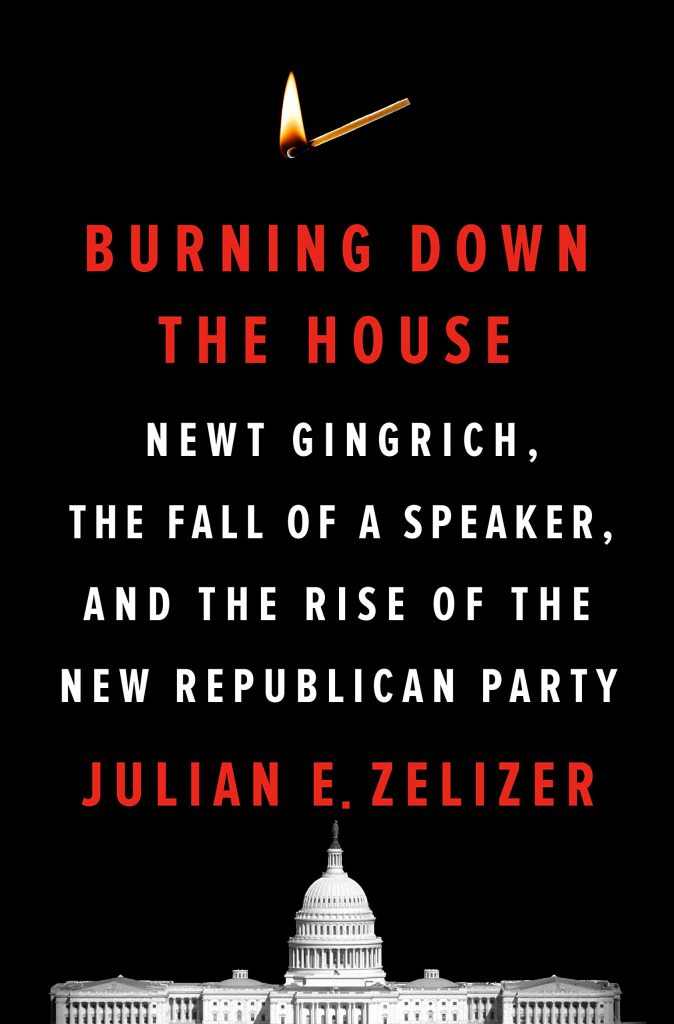 Jeff Shesol reviewed the book in the Washington Post.
"Gingrich had little interest in ethics, except as a cudgel. His own conduct, personal and political, was far from exemplary. But as Zelizer writes, he had 'a central insight: the transformational changes of the Watergate era . . . could be used to fundamentally destabilize the entire political establishment.' Post-Watergate reforms, designed to open up the closed doors of the Capitol and let the sunlight in, gave Gingrich an arsenal of weapons. Public hearings were an opportunity to drag reputations through the mud. Ethics investigations were a means to portray legislative dealmaking as a venal, vaguely criminal act. C-SPAN, a product of the reform movement, became a forum for character assassination, unfiltered, in prime time."
The full review is here.
Thanks, as always, for reading. All the best.