The satirical website The Onion recently featured this in one of its "fake" news bulletins: "White House Warns Supply Chain Shortages Could Lead Americans to Discover True Meaning of Christmas."
What a concept.
Around all the phony talk about "a war on Christmas" and given the excesses of the online buying orgy that is "Black Friday," it does us well to pause, reflect and remember what we celebrate just as winter begins and we creep toward a New Year.
I usually try to find time around Christmas to re-read some favorite things and re-watch some favorite movies. It helps to make the season bright.
I'll read again the Christmas scene in Willa Cather's remarkable Death Comes for the Archbishop, a book that creates "a luminous calm" as we enter the life of a priest struggling to bring the religion of the old world to a new world.
Bishop Latour comes to his dining room for his Christmas dinner and after a prayer joins Father Joseph for the first course, "a dark onion soup with croutons." The bishop tastes, "critically," Cather says, and then smiles at his companion. The soup is wonderful. The moment is blissful. The companionship sublime.
"When one thinks of it," the bishop says, "a soup like this in not the work of one man. It is the result of a constantly refined tradition. There are nearly a thousand years of history in this soup."
What a wonderful way to think about what will grace your table this Christmas.
Speaking of bishops, I will watch – we always watch – the 1947 film The Bishop's Wife, a wonderful little movie that features Cary Grant, David Niven and Loretta Young. The bishop's Christmas sermon will make you forget any supply chain issues.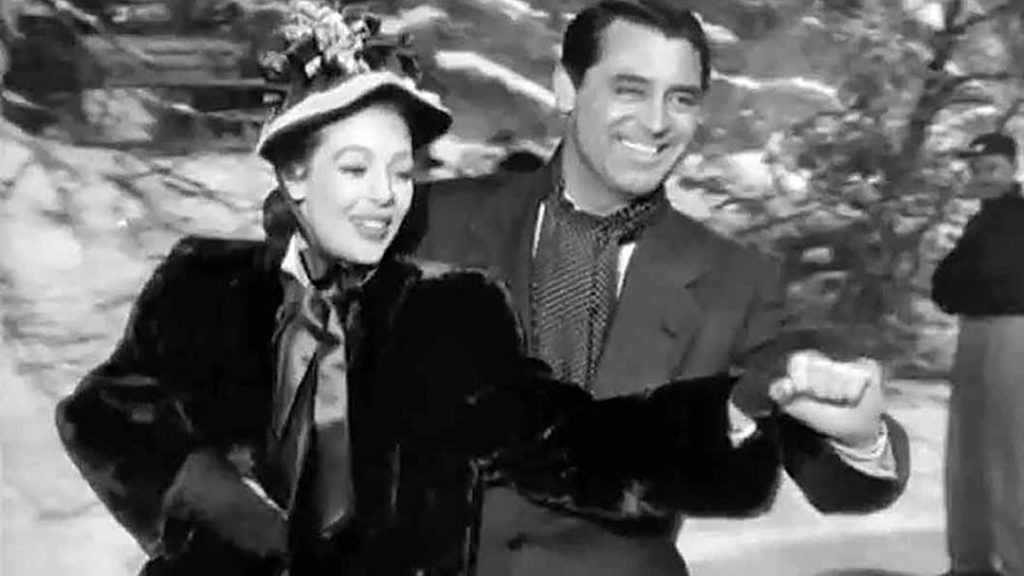 I'll find the time to read again – I always do – James Joyce's The Dead, not strictly speaking a Christmas story, but a perfect little tale set at the feast of the Epiphany, celebrating the evidence of Christ's divinity to the Magi. Joyce's novella is, of course, loaded with characters and images and meaning not the least being the exploration of the divide we all face between life and death.
Better it is, Joyce tells us, to "pass boldly into that other world, in the full glory of some passion, than fade and wither dismally with age."
I'll spend some holiday time remembering, like Dickens, my Christmas past. I have an enduring memory of an uncle of mine – my mother's brother – being the first person I ever knew who had an artificial Christmas tree. My mother was too proper to say so, and I know these fake trees are now all the rage with millennials, but she was appalled by that tree. Me, too. Still am.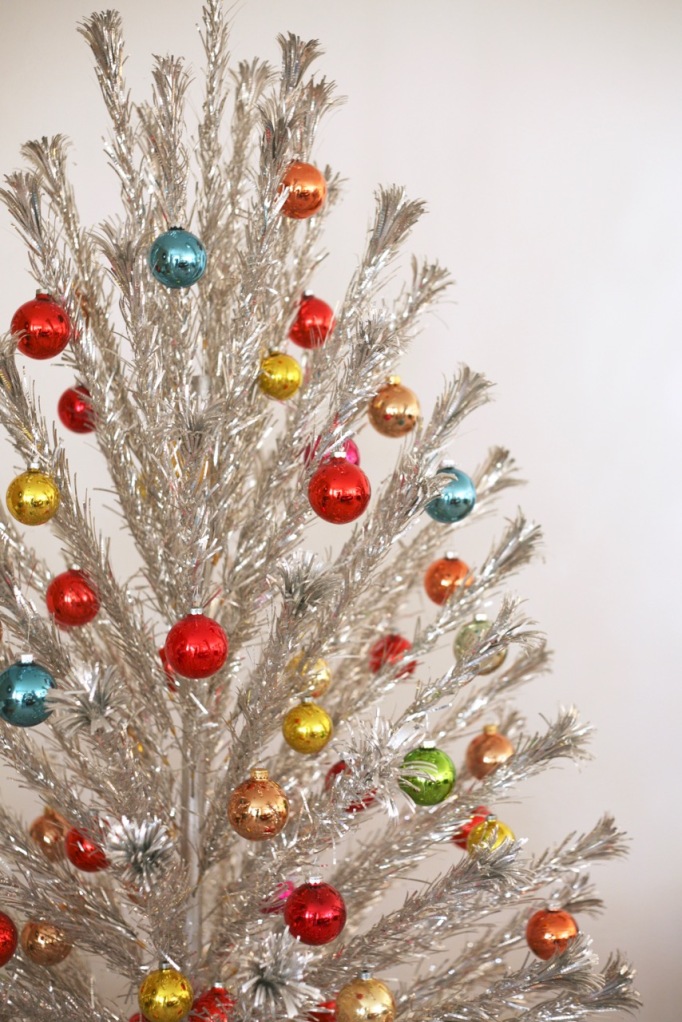 Mom was so passionate about the perfect "real" tree that she would, if necessary, make her tree just right by carefully grafting a spare branch into a bare spot on the tree, tying the evergreen with black thread to hold it in place.
I can still see my dad at the Christmas tree lot holding the eighth or fifteenth or thirtieth candidate tree for mom's inspection. That one is too bare on the left. This one too tall. That one too squat. Ah, that might do.
That cheesy, silver tree of my uncle's came in a box. You snapped it together limb-by-limb and then illuminated it with a groaning rotating light that changed color. It was hideous, which makes the memory of my mother stringing lights, placing ornaments and hanging tinsel all the richer.
Family legend held that we developed the tradition of exchanging presents on Christmas Eve the year after my older brother woke up the household at 4:00 am on Christmas morning tearing into his gifts. As my brother and I grew older the Santa Claus visitation was always arranged while dad took us to "run an errand" or look at Christmas lights in the neighborhood.
Like a visit from Marley's ghost, I can clearly see the living room, mom's tree, my Christmas stocking and my brother's and the little Christmas figures she would haul out every year.
In so many ways for so many people it has been another brutal year – a pandemic that will not end, a political system riven with senseless partisanship, a lack of good faith everywhere you turn. The notion of the greater good, the common interest, a commitment to others before self seems as dead as Scrooge's old business partner Jacob Marley.
I like the Dickens Christmas sentiment best of all. In the great scene in A Christmas Carol where Scrooge encounters the ghost of his former business partner, he tells the ghost that he had once been a great businessman. Marley's disagreeing response is, in many ways, the essence of the story, the essence of Christmas.
"Mankind was my business," Marley says. "The common welfare was my business; charity, mercy, forbearance, and benevolence were all my business. The dealings of my trade were but a drop of water in the comprehensive ocean of my business!"
Let all of us this Christmas make humankind our business. It is, after all, the birthday of the prince of peace we celebrate. Supply chains and tinsel should not get in the way of that.
What would He wish for? Not division, not strife or hunger or intolerance or unkindness. He would celebrate life and love and ask that we remember – and live accordingly – able to embrace the little things that make a fleeting life larger and better.
"All the shinning gifts," as David Niven's Bishop Brougham says, "that make peace on earth."
Here's to all those memories and to a better tomorrow. Happy Christmas.
—–0—–
Additional Reads:
A few other items of interest…
America is now in fascism's legal phase
This piece is, admittedly, pretty hard going for Christmas, but it is very important.
Jason Stanley is the Jacob Urowsky professor of philosophy at Yale University. He is the author of How Fascism Works.
"Often, those who employ fascist tactics do so cynically – they do not really believe the enemies they target are so malign, or so powerful, as their rhetoric suggests. Nevertheless, there comes a tipping point, where rhetoric becomes policy. Donald Trump and the party that is now in thrall to him have long been exploiting fascist propaganda. They are now inscribing it into fascist policy."
The warning signs are all around us. Link here to Professor Stanley's piece in The Guardian.
And…this is highly recommended. The clear and present danger of Trump's enduring "Big Lie," a superb piece of reporting by Melissa Block on National Public Radio.
---
Jane Smiley on Her Writing Process, Beloved Pets, and Writing in Paris
Something a bit lighter here.
"Jane Smiley is a novelist and essayist. Her novel A Thousand Acres won the Pulitzer Prize and the National Book Critics Circle Award in 1992, and her novel The All True Travels and Adventures of Lidie Newton won the 1999 Spur Award for Best Novel of the West. She has been a member of the American Academy of Arts and Letters since 1987. Her novel Horse Heaven was short-listed for the Orange Prize in 2002, and her latest novel, Private Life, was chosen as one of the best books of 2010 by The Atlantic, The New Yorker, and The Washington Post."
Link to the podcast interview.
---
The Most Scathing Book Reviews of 2021
"Among the titles being cast into the maw of the volcano this year: Blake Bailey's oozing hagiography of Philip Roth, Mitch Albom's latest cavity-inducing parable, Andrew Sullivan's overfull toilet of essays, and Malcolm Gladwell's smug apologia for American butchery."
The most brilliantly bilious book reviews of the year.
---
Enjoy the holiday weekend. Stay safe. Get your booster. Thanks for reading.