"The fault, dear Brutus, is not in our stars / But in ourselves, that we are underlings."
          William Shakespeare, Julius Caesar
——-
Unlike a sizeable number of Americans, I am not all that angry about the direction of the county. But I'm clearly an outlier.
In the America of 2016 it turns out that Franklin Roosevelt was wrong. The only thing we have to fear is everything. Esquire and NBC report that, "half of all Americans are angrier today than they were a year ago. White Americans are the angriest of all."
The polls says we aren't having our expectations met, we think things are unfair – mostly to us, not to them – and we don't think we're being treated well enough. We are angry. Really angry. But I still find myself standing with FDR. "The only thing we have to fear is fear itself – nameless, unreasoning, unjustified terror which paralyzes needed efforts to convert retreat into advance."
Our politics is what fails to deliver on my expectations, my sense of fairness and the idea that we don't treat each other as we should. The politics and the people running – now there is a problem. And maybe, just maybe, the fault is not all in our stars, but in ourselves.
Our president hasn't lived up to all my expectations, but I doubt he could have even had his legion of opponents met him even a tenth of the way toward the middle. I don't think he's been a disaster. Or that he's made the country unsafe or that he is somehow un-American. I shake my head when some no-name congressman says Barack Obama been the most racially polarizing president since the Civil War. Really? I don't personally remember him, but I think Andrew Johnson might get some consideration for that title.
I don't think the country, as one leading candidate says, is in horrible shape. Oh, we have some real problems, but horrible shape? No.
I'm not ready to make America great again, because I'm not sure what that means. Are we longing to go back to the 1950's, the Cold War, the Vietnam Era, or the country before Martin Luther King, Jr. and Lyndon Johnson brought us into a more enlightened, if far from perfect, realization about our legacy of slavery?
Are we pining away for Richard Nixon or maybe Herbert Hoover? Does the Arab oil embargo of the 1970's make us all warm and nostalgic? I confess that I do not miss Gerald Ford's campaign to "Whip Inflation Now." Reagan's "morning in America" had a nice ring, but I still can't square the gauzy images of The Gipper's last campaign in 1984 with his selling arms to Iran or making nice with Saddam Hussein. We were actually buying down the national debt when Bill Clinton was pre-occupied with a blue dress, but I'm not all that keen to go back to Bubba's presidency.
George W. Bush will live in history for making the greatest foreign policy blunder since Neville Chamberlain flew to Munich, so I'm not eager to revisit that period. W's father's presidency looks better and better, but there was that Willie Horton ad.
I'm not carrying a pitchfork in the back seat of the SUV and I'm not angry. What I am is disappointed, deflated and distressed. I want an America again that I, at least kind of, recognize. I'm yearning for an America where contenders for the most exulted position in our politics actually try to lift us up, talk about our aspirations, our shared ambitions and that deal in facts and real proposals. But, I'm afraid I'm whistling past the political graveyard. I want to go back to that kind of great America, but I'm fated to live in 2016.
We endured another political debate this week among the Republican contenders for the White House, each of whom now talks like the people who write anonymous, snarky, nasty comments at the bottom of newspaper websites. They are competing to see who can paint the darkest image of an America in decline, threatened by killer Muslims, Mexican rapists and politically correct lefties. Listening to these guys – and Carly Fiorina – you'd think it was 1933, with 25 percent unemployment and Hitler as chancellor of Germany. They seem to believe the U.S. military is now weaker than the army of Luxembourg. The economy is awful, which you can conveniently say if you don't look back to the Great Recession of 2008.
Across the aisle, the leading Democrat, an epically inept and ethically challenged candidate, actually dispatched her daughter to New Hampshire to launch the harshest attack so far in the Democratic campaign. "Senator Sanders wants to dismantle Obamacare," the once and maybe future first daughter said, "dismantle the CHIP program, dismantle Medicare, and dismantle private insurance." Oh, come on.
Frankly, Chelsea Clinton attacking Bernie Sanders on health care is just embarrassing, not to mention bizarre, but also not all that surprising considering her mother's stunning inability to grow as a candidate and tap any political vein other than "it's my turn."
No, I'm not angry. I'm just disappointed. I've been in and around politics for more than 40 years and I don't remember a time when I've felt more disappointed in our politics. Disappointed and embarrassed. The thought of a contest for leader of the free world between the current front runners leaves me embarrassed for my country. The rest of the world is looking at us, much as we should be looking at ourselves, and asking is this really the best we can do?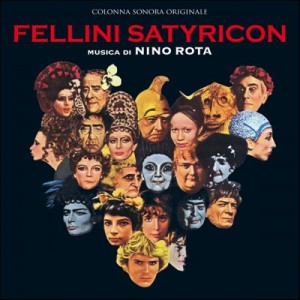 I'm not agitating to making the country great again. I'm longing to make America sane again.
I'm not angry, but I do feel like I'm watching a continual loop of a Fellini film – fantasy dressed up in neorealism. The top stars have orange hair, constantly feature sneering expressions, say and do crazy things. You would never bring one of them home for dinner. Mom would have a fit. Like Fellini at his best this campaign, at its worst, is surreal, indeed Felliniesque.
Fear, loathing and unlikeable characters shouting nonsense, that's what passes for an audition for the job that Washington, Lincoln, Roosevelt and Eisenhower once held. The campaign is all emotion, no logic, all venom, no vision. Surreal.
Maybe this is America in 2016. And if it is our America then that is something to be angry about.